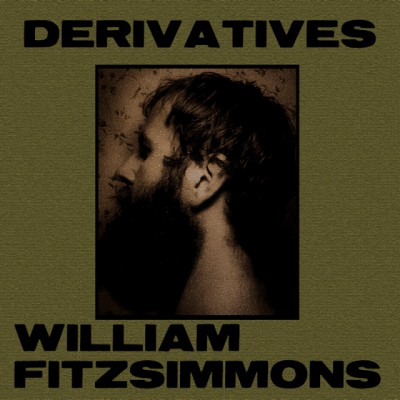 William Fitzsimmons, the son of two blind musicians from Pittsburgh, announced his arrival last year with his official debut The Sparrow And The Crow. Filled with the sort of gentle folk-rock that quickly racked him up a series of US television soundtrack appearances, the album saw Fitzsimmons earn comparisons with the likes of Joe Henry and Nick Drake.
But fans hungry for a proper follow-up are going to have to wait a little longer. Instead, Fitzsimmons has returned with Derivatives, a series of re-mixes and re-recordings of those original songs.
It may take fans of the original a while to get their heads around. The Sparrow and The Crow was a documentary of divorce. In using electronica to brighten up these tracks, Fitzsimmons has deliberately caused a huge mood shift. Derivatives opener I Don't Feel It Anymore was among the sad points on the original album, but here it is reimagined as a pop song with Brooke Fraser helping out on the vocals.
It's one of two versions of the song included here, along with reworkings of You Still Hurt Me and Goodmorning. There is one new composition, So This Is Goodbye, featured twice, once in an original form that would have fit on the main album, and then with a Pink Ganter remix. Fitzsimmons then rounds off the collection with a sweet little cover of Kate Perry's I Kissed A Girl, which doesn't entirely fit the mood, but works well enough.
It makes for an enjoyable enough collection, but for anyone coming to Fitzsimmons for the first time, you'd be well advised to track down The Sparrow and The Crow before taking a run at this. Not all Fitzsimmons' fans will appreciate the different sound, and even for those that do, this will only hold us over for so long while we await the follow-up LP.