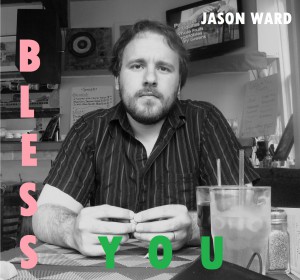 West Virginia's Jason Ward is releasing his latest single "Bless You" as a free digital download backed by "Dark In Here". Our New Band Panel has taken a listen to both that and tracks from his last EP, Graceful Bow, but you don't just have to take their word for it – details on how to get your own copy are below.
---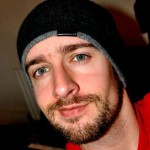 Chris Gent: Having heard bits and pieces from Jason Ward last year (it seemed a week didn't pass without a new EP or single being released) what to expect was obvious, one man and his guitar playing and singing with simplicity and honesty. The communication through his lyrics remains strong, carrying simple messages of hurt, longing or melancholy. Each offering is singular in purpose, possibly reflecting the prolific nature of Ward's song writing, if he has written as many as the hype surrounding him suggests it is likely he uses his writing as a catharsis for un-conveyed feelings and emotions, adding to the personal nature of the material. The result is sometimes flat and can feel as if some tracks he releases should have been either discarded or considered as fillers, having been given too much attention; however when it works as in "Bless You", Ward delivers the rare combination of catchy and melancholy whilst weaving a coherent and consistent message throughout. The song is bitter yet tired, the dirge of an ex-lover resigned to the past and unwilling to be taken advantage of again, putting the once object of their affection out of mind and as the final lyrics stressing that 'I'll only think of you when you die'. If Ward can deliver more of the same quality then undeniable talent may translate to something that rewards with more than the occasional gem.
---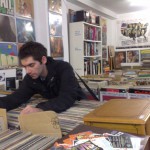 Ian Parker: I'd just fed the fish when I first stuck on Jason Ward's new single, "Bless You". I mention this because feeding the fish makes me think of Badly Drawn Boy, and then so did Ward, albeit a much sadder, less chippy version of Badly Drawn Boy. I had to play it again and make sure the comparison was real, and not just inspired by my aquatic friends. But, no, its definitely there. Ward's songs are simple, and melancholic, but in the warmth of his voice, his sparse melodies and his choice of (occasional) instrumentation, he brings to mind a stripped back version of Damon Gough. Just liked the woollen-hatted one, not every song shines, but when he gets it right, Ward can produce a gem.
---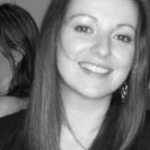 Aimee Shanahan: Jason Ward seems like a nice chap and one dedicated to his craft. The melodic harmony of "Its Not Mine" from Graceful Bow brings a soothing piecing together of guitar and strings and tells us of a meaningful relationship that has been irreparably damaged. And this song has some gorgeous potential to develop and tell us the story, exploring the instruments and soothing elements of Ward's voice. Only it doesn't. The story you begin to get wrapped into leaves us wanting to know more, waiting for something to unravel. For those with patience, you might find that "It's Not Mine" is enough to whet your appetite, so give him a chance.
---
Download Bless you and Dark In Here.
You can also check out Ward's myspace page here and find the Graceful Bow EP and other material for download from his blog here.