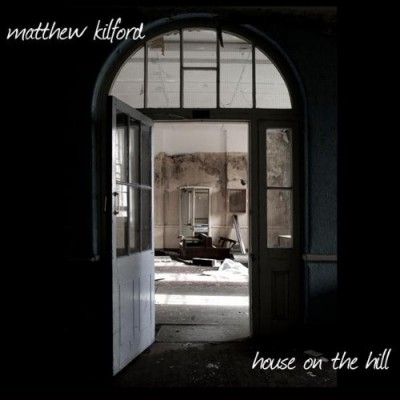 Singer/songwriter Matthew Kilford has been creating a strong buzz in his native Oxfordshire for some time now, and the word is spreading, not least thanks to gigs with the likes of Andy Yorke, Dawn Kinnard, Seth Lakeman and also The Low Anthem in New York. With a debut album due later this year, and a string of festival appearances lined up for the summer, our New Bands Panel took a listen to his "House on the Hill" EP to get a feel for what might be on the way.
---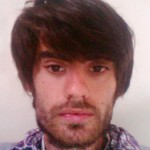 Louis Gilbert: These songs are early morning songs, covered in a loving hazes. They are reminiscent of Red House Painters and the less ego-centric end of Ryan Adams in gentle arrangements of guitar, piano and lightly brushed drums. 'House on the hill' pleads with a lover to stay when she is getting married, 'This Girl Only Loved Me', reminds me of Fyfe Dangerfield in it's confessional nature. Best to listen to on a wistful melancholy journey that you're happy to get lost in.
---
Alice Sage: There is a brand of hard-swallowed vowels and melodic acoustic guitar that is inevitably bound for American dramas. Matthew Kilford is going that way. "Zurich", like "House on the Hill" sweetly drifts along like a soft-focus video montage – without quite managing the angst-strained glory of, say, Damien Rice or the brutal earthiness of John Martyn. That is not to say he's not eminently easy to listen to, or interesting. The simple musicality of Hank Williams' cover "Calling You" skips along like aural treacle, making me very gently happy. A tad more lyrical originality and some rough edges would lift this to the next level – "Hindsight" is almost there in my opinion. Keep listening, he's got potential.
---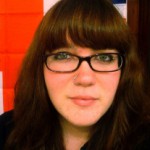 Katie Carroll: Matthew Kilford cites Joni Mitchell and other folk greats as his influences, and it's easy to see why. He adopts folk traits as if picking from a catalogue: Rufus Wainwright's vocal tone, Jeff Buckley's vibe, and a little bit of Ryan Adams-style Americana. Instead of rising to the standards set by these singer-songwriter exemplars, however, Kilford saps the spirit out of them. Listeners are left with a watered-down imitation that would be comfortably played in any teen television drama or as mellow music in a café chain. Though his songs are pleasant (if monotonous), they are too familiar and utterly forgettable.
---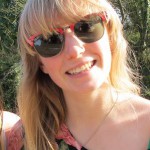 Anna Mellor: The first thing that hits you about Matthew Kilford is his voice. Its soulful quality is beautifully mixed with acoustic guitar melodies and dreamy song writing. It's all quite polished, and so he is edging more towards acoustic pop than folk, but there is something wonderfully warm and uplifting about his songs, which keeps you listening. He already has quite an impressive track record, touring with the Low Anthem and coming in the top 10 of the 2010 Glastonbury Emerging Talent Competition. Zurich, the first track taken off his EP 'House on the Hill', encompasses the simple storytelling and finger picking melodies, drawing easy comparisons to Rufus Wainwright. The title track 'House on the Hill' is sung with piano instead of guitar, which I think suits his voice better and the vocal melody on this track is stunning. 'Know by Now' is more upbeat with added drum accompaniment but still keeps the melancholy feel the rest of the tracks have. His debut album is due to be released this fall and if the writing of this EP is reflected in the writing of the album then he could create something very beautiful indeed.
---
Check out Matthew Kilford's myspace page here.