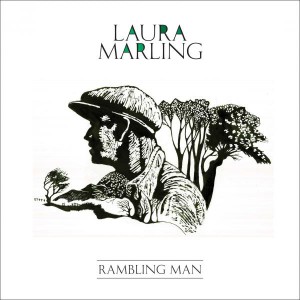 Gone are the wispy, brittle songs of Alas I Cannot Swim. Twenty-year-old Marling's second album, I Speak Because I Can, is simmering with a certain confidence in style that seems to have replaced the endearing tenderness of the debut. 'Rambling Man', the third single from the record, epitomises this newfound, much-welcomed maturity to be found woven into every song.
This development in self-assuredness is noticeable in the rich, strident vocals that carry proclamations of belonging and identity: "Give me to a rambling man/let it always be known that I was who I am". The lyrics are characteristically honest, poetic and biographical at points. Her familiarly husky, solitary voice is occasionally accompanied by layered clones of itself, before the song swells satisfyingly into a feast of instrumentation that makes no secret of the influence of that other West London folk connoisseur and his sons.
To listen to the single alone is enjoyable enough, but it's within the context of the album as a whole that it really glows as a collective mark of Marling's prospering talent.