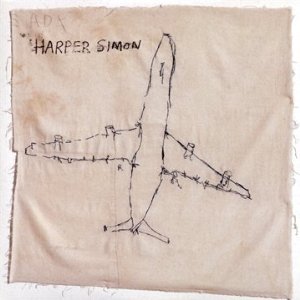 Harper Simon's first album, Harper Simon is so good on paper that it would have to work pretty hard to be bad. Ten tunes squeezed into half an hour of music – always a good omen, some of Nashville's canniest players helping out, and some co-writes with an old-man who knows his way around a pop song (Paul Simon). I liked it before I bought it.
And thankfully I still liked it when I put it in the CD player. 'All to God' is a bit of a false start – a sub-Sufjan Stevens confession of faith, but from there on in, things improve dramatically. 'Shooting Star' and 'Ha Ha' intriguingly hint at what Elliot Smith might have sounded like if he wrote more songs with a smile on his face; 'Tennessee' has Dad's mits all over it (if only more songs opened with a jolly 'Howdy!'); and 'All I Have are Memories' is a neat re-write of a song The Byrds discarded from the Sweetheart of the Rodeo sessions.
Harper Simon's music never ventures into weighty, worthy singer-songwriter territory – throughout the album we just get good musicians, good tunes and more good vibes than is strictly fashionable. Harper Simon probably won't turn the Simons into a musical lineage of the considerable esteem of the Wainwrights or the Buckleys…but quite honestly, who cares? The sun is shining and the music's good – let's just enjoy it.
Words: Olly Brown