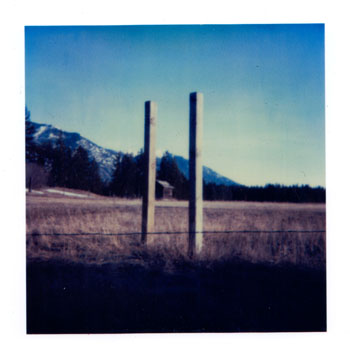 Eagleowl have certainly kept us waiting. They say themselves, they 'prefer to do things right, rather than do things fast', and they certainly live by that. Into the Fold is the follow-up to their 2008 EP For The Thoughts You Never Had. They put out a single, 'Sleep The Winter', in December last year, but otherwise we've been waiting nearly two years for this new four-track collection.
But then that seems fitting, because there is nothing hurried about Eagleowl's music. Their broody alt-folk is the musical equivalent of a well-matured malt whiskey, long in the making, rich and smooth to the taste while it warms you right through.
Title track 'Into The Fold' builds slowly but its subtle tones are infectious, the strings reminiscent of Broken Records at their melancholic best. But the mood soon lightens. 'Morpheus' is a delightful little pop song to follow it up, clocking in at under three minutes, which makes it a mere apperitif on an EP which, in time terms, is almost long enough to be a short album.
With a title like 'Eat Hats', you might be wondering about the lyrics for track three, but don't bother – its an instrumental, a slow, pleasant wander towards the epic, 10-minute closer 'No Conjunction' – a slow burning, earnest love song that builds to a beautiful climax, it is the perfect cap to this sweet EP.
Who knows when we'll hear from them next, as Eagleowl don't seem to be in a rush to do anything. Taking some time out of your day to join them in slowing to a crawl can only be recommended.
Into the Fold is released on May 3 from selected independent record stores, and can be ordered from www.eagleowlattack.co.uk and www.kilterschmilter.co.uk.