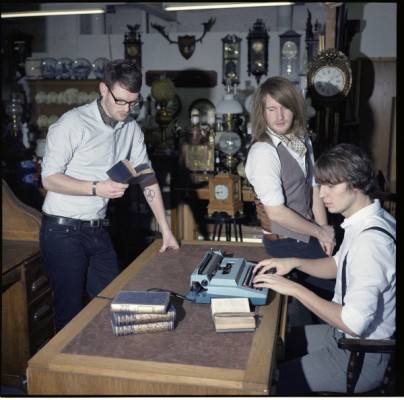 Draw Me Stories have turned the power back on. Following up on last year's album The Unplugged Sessions and The Sky And The Mirror EP, they return with the new double A side single Becomes The Hunted/Oars, and it represents the most sweeping, frenetic material in their diverse output to date.
If they've been known to roam from sweet acoustic sounds to funk-infused rock in the past, these latest tracks are definitely at the latter end of that scale. You can go back to acts like Dark Star and Placebo to find a bit of the sound Draw Me Stories are working with here, but as always they've added their own tinge to produce two fine tracks.
Becomes The Hunted is a broody, haunting track as swirling guitars top the frantic drumming to back an ominous message, while Oars is more playful, even if the mood of the lyrics hasn't lifted all that much.
They combine to grab the attention in a powerful double A-side, and you can only wonder what these musical chameleons will produce next.
Becomes The Hunted/Oars is available now via www.rawrip.com/drawmestories