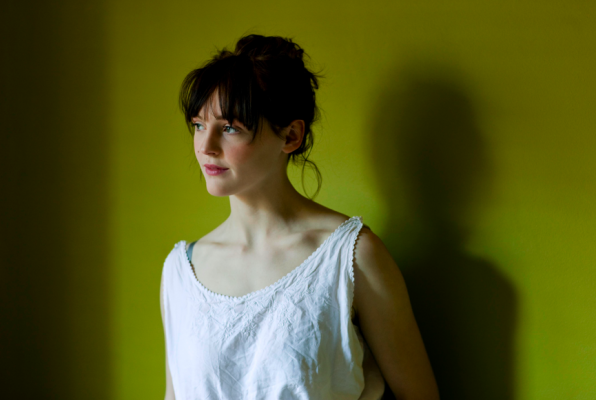 There aren't many gigs where you could say that the venue itself made for a beautiful experience but Laura Marling's run of impeccable choices when it comes to where to play (this writer fondly remembers her church tour as she promoted her first album) led her to the wonderful Tyne Theatre last night. With three levels of plush, tiered seating and acoustics made for unmic-ed performance, folk has never sounded so good.
Of course, it always helps when the line-up is quite so good. Opening act Boy & Bear wove together Fleet Foxes harmonies with a raucous indie-folk aesthetic to set up the gig brilliantly. Lead singer Dave Hosking's Marcus Mumford-meets-Jay Jay Pistolet vocals filled the hall and powered along a short set that sounded familiar, but never seemed derivative.
Hot on their heels came a stripped-back Alessi's Ark, with only one or two band members supporting Alessi herself throughout. Peppering her set with offbeat one-liners ('Went to the Tyne today. It's nice. A bit nippy') the audience were treated to a set of whimsical, touching ditties that put a smile on every face. Whilst the music was beautiful, it was Alessi herself that made it quite so special, with her ethereal vocals and endearingly awkward stage presence ensuring no-one could avert their eyes.
After a short, theatre-style interval (they served ice cream!), on came Miss Marling, surrounded by a four-man band, who said a quick hello before launching whole-heartedly into the whirling stomp of 'Devil's Spoke'. It became clear that this was clearly a gig made to promote the new album, with almost every track played, but choice cuts from the first album made appearances to a rapturous reception.
It might have been the surroundings, but something about the performance seemed more than simply musical – it became a show. The set was divided into sections so as to kick off with a bang before letting Laura play alone. She then slowly reintroduced the band for the final, louder songs and because of this there felt like a story was being told: Aside from explaining the stories behind her songs, the changing pace allowed for a flow of emotions throughout, from the skipping beat of 'Ghosts' to the creepy intensity of 'Night Terror' before a final burst of righteous indignation with album and show closer 'I Speak Because I Can'.
When it was all over, there was a sense of shared spectacle in the audience unlike one you would ever expect at a regular gig; people were discussing the performance, comparing the acts. It seems that Laura Marling doesn't just play a show, she puts one on – the sheer skill and style of her storytelling is quite unlike almost any other contemporary artist — and this makes it as unmissable as the best kind of theatre.
Words: Joe Skrebels