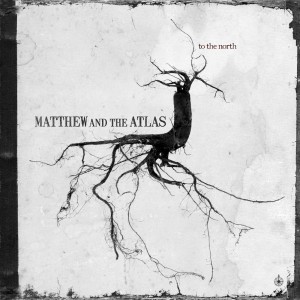 For Folks' Sake DJs are supporting the To the North EP launch at the Lexington on 14th April, so perhaps I have to be a bit careful about what I say here, but luckily it's not going to be a problem. Aside from a croaky start, where Matt Hegarty's vocals sound a little David Gray, this is an assured and confident EP.
Matthew and the Atlas, the stage name of landscape gardener Matt Hegarty, has played with Mumford and Sons, and it certainly shows on raucous banjo-led lead track I Will Remain. There is a more pensive, Micah P Hinson-ish feel to Within the Rose, while Veins of Your History's lively rhythm recalls early Arcade Fire.
It's on Closer In Winter that Hegarty really steps out of the shadows though, with a somber yet rather majestic story set in the bleakest of seasons; "In the winter you took your clothes off, drifted under water, by the wood-house…" Thank god spring is finally here.
Words: Joe Downie
Matthew & the Atlas – To The North is the 2nd release on the Communion label. The EP launch show is tonight (14th April) at the Lexington in North London and FFS will be there spinning some tunes. Come and say hello if you're around. Advance tickets here.