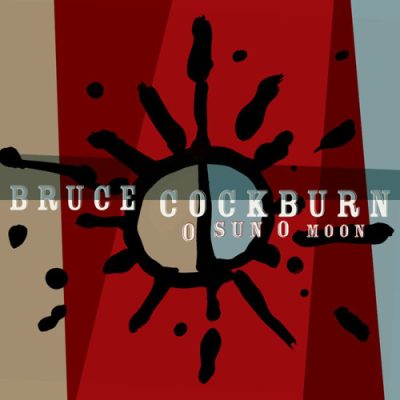 There's an air of playful, potential finality to Bruce Cockburn's 38th studio album. It's his first LP proper since 2017's Bone On Bone, if you don't include 2019's instrumental Crowing Ignites. The influential Canadian troubadour may be a cult concern on our shores these days, nevertheless he's headlining the Shepherd's Bush Empire this summer.
As he approaches his 80s, Cockburn's explosive 1980s' output, which saw tracks like 'If I Had A Rocket Launcher' and 'Call It Democracy' cause conservative US radio jocks to shuffle uncomfortably in their seats, feels a bit of a distant memory. Instead, the now gravelly-voiced singer settles into a smoky acoustic vibe, showcasing his exquisite finger-picked guitar based on the blues styles of Mississippi John Hurt, with his technical skills rivalling the best jazz names.
Abetted again by producer Colin Linden, a roll call of influential artists including Buddy Miller, Shawn Colvin, and Ann and Regina McCrary (daughters of Fairfield Four legend Rev Samuel McCrary), add their talents subtly. Yet, O Sun O Moon remains undoubtedly Cockburn's album – possibly his most intimate and personal in decades.
And then there are the songs and their lyrics, many of which deal with mortality but in a way that's the opposite of morbid. It's not just the title track ('O Sun By Day O Moon By Night') where Cockburn envisages his pathway from this world "into Glory"; several songs touch on journeys' ends, death, the divine and the afterlife.
Unusually, there's only one that deals with explicitly political themes: 'To Keep The World We Know' – a gut-cry for environmental justice akin to the campaigner's 1988 classic 'If A Tree Falls'. Cockburn remains a truly human – and increasingly humane – poet, urging that when "push come to shove/it's all about love" ('Push Come To Shove'). The haunting 'Colin Went Down To The Water', about a friend who drowned in Hawaii, is devastating in its empathy: "'What's become of me?' cries the rooster at dawn/Wind in the palms play a sorrowful song/One singer's singing and one singer's gone/Colin went down to the water."
Maybe the recent passing of compatriot Gordon Lightfoot underlines this singer's frailty, with a reminder to still heed his half-century-old charge to "kick at the darkness until it bleeds daylight" (famously cited by U2 on Rattle & Hum). Which is why the album's most plaintive song – the string-bathed 'Us All' – is perhaps one of Cockburn's best ever, him asking: "I pray we not fear to love/I pray we be free of judgement and shame/Open the vein, let kindness rain/O'er us all". Hopefully not yet the curtain call on Cockburn's stellar career, O Sun O Moon is both a fine finish and starting point.
@petebate