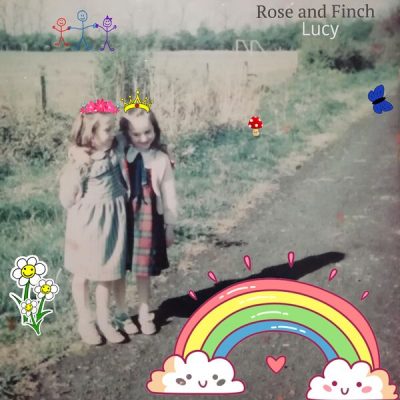 In the works since 2017, this four-track EP sees the eponymous twin frontwomen from FFS favourites The Frisbys take their first steps as a duo.
Playing every instrument bar drums and electric guitar/bass themselves alongside their well-established and beautiful vocal harmonies, Nicola and Helen Frisby have produced a sweet-sounding confection with darkness at its heart.
'Summer Song' lives up to its title with shimmering instrumentation while its lyrics – dealing with wistful memories of "a place I love" and the desire to "catch another falling star" – offer a suitably reflective take for the EP's late autumn release. The song was released as a charity single in aid of the Cystic Fibrosis Trust after the loss of a friend to the illness some years ago.
'Off The Rails' and 'Burn The Ropes' are both deceptively pretty songs with anguished subject matter, the former sung to a friend losing their way while the latter wavers on the edge of a breakdown as a relationship unravels.
The short closing track 'Lightning' takes things even further, its jaunty strumming and "da-da-da-dums" at odds with the words of a besotted stalker who "sit(s) outside your window" and "know(s) so much about you".
Frisbys fans will of course lap it up while the sisters' gorgeous vocals and lyrical intrigue should hook in new admirers this time around.