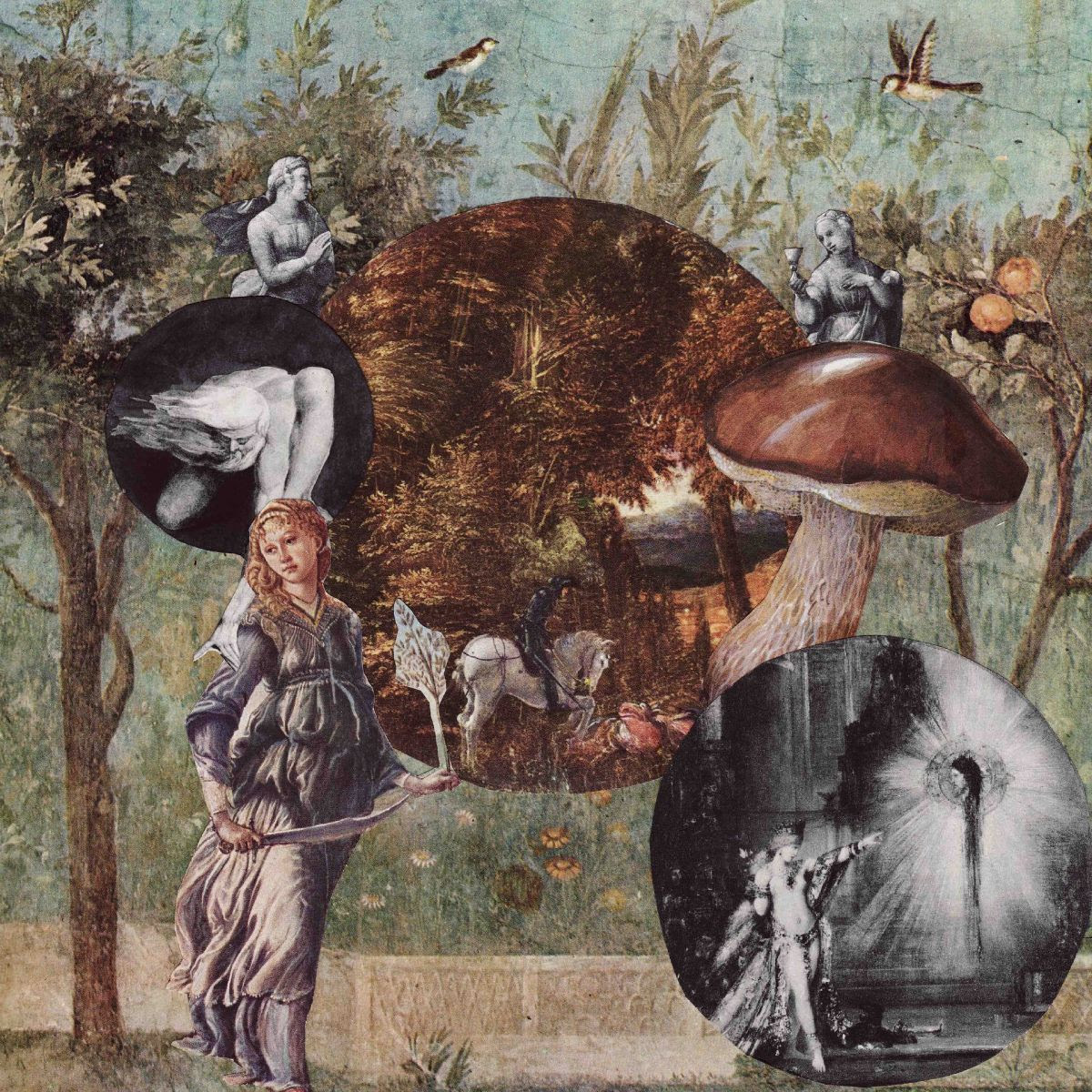 In the first few days of 2021, the two-piece London band Native Harrow – Stephen harms and Devin Tuel – moved to Brighton, on the south coast of England, living at the top of a crumbling, regency building and decided to themselves that "this is the perfect place to make a record". Finding themselves in a new place and surrounded by new sights and sounds, the duo spent most of the year writing and recording the songs that would make up their fifth album Old Kind of Magic. Swapping the late nights of the capital to the building a home on the coast, they also took time to rediscover love and these songs are the result of a lifetime of lessons.
They don't take this journey alone. Enlisting the help of long-time collaborator Alex Hall – who also appeared on previous releases Happier Now, from 2019, and 2020's Closeness – he adds drums and percussion, along with the powerful piano on 'Used to be Free'. Joe Harvey-Whyte plays pedal steel on a couple of tracks and violinist Georgina Lynch also appears on two songs, once layering a one-woman string section over 'As It Goes' and as part of a quartet on the penultimate track 'Long Long Road'.
But let's begin at the beginning. Old Kind of Magic welcomes us into it's beautiful arms with the sound of the sea sweeping and seagull chatter before the opener 'Song for Joan' with Tuel's beautiful, rich vocals – "I walked up to the sea/to learn how much there is to know" – she sings as the track builds behind her, enforcing the message before settling back again, just like the waves themselves. We are then spun straight into the toe-tapping wonder of the title track. Retro pop-folk is the order of the day and the chorus lifts and fades, with an urgent clarity that rewards with repeat listening. It's very much reminiscent of Joni Mitchell at her most mainstream and I mean this most complimentary.
There is a learned poise to the music, a precision and a sureness that covers many bases from their more celebrated Laurel Canyon esque folk-rock through to 60s psychedelicia and several points in-between. Standout tracks include the beautiful jaw-dropping lead single 'Heart of Love', the harpsichord driven 'As It Goes' and 'I Remember', a track inspired by the wide open western skies of the finest of country writing. That's the true takeaway of Old Kind of Magic. It's a given that Tuel will deliver beautiful vocals and that Harms is a highly-skilled and giving multi-instrumentalist, but Tuel's poetic songwriting is a different level now.
Seeing a couple this deep into their career managing to find new corners and expose different worlds to explore, taking a chance on themselves and their abilities, jumping when it would've been easier to have stayed, that's worth applause in itself. The fact is that Native Harrow deserve to find a larger audience with these ten tracks. I'm so glad that the trip to the seaside proved to be worth the risks involved.