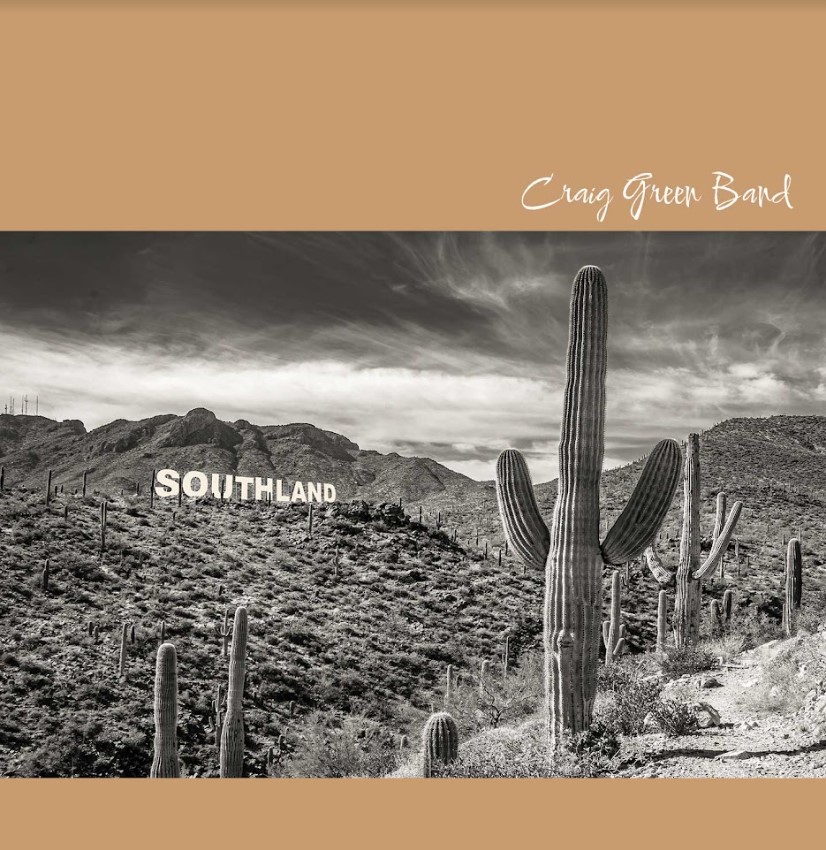 Centered in Tucson, members of the Craig Green Band come from across the States and even over the pond. Hailing from the Old Pueblo, but also Ohio, Seattle, and Germany, Green and company turn in compelling Americana like the best of them. Southland is the roots rock outfit's latest full-length effort. The overall CGB M.O. is producing borderless, everyman's Americana, but their grit does feel reminiscent of the crossroads between the south and southwest—music that fans of Gov't Mule or the Ike Reilly Assassination would feel right at home with. Thematically, the band's aesthetic lingers throughout their Tucsonan base of operations, adventuring through local stories through their deft combo of country, blues, and rock.
From his seat as bandleader and songwriter, Craig Green dishes out his most ambitious arrangements to date through Southland. His collective is larger than it previously was, now a sextet featuring ten instruments between the band's normal set of players. This culmination is immediately felt in the album's titular opener, featuring a textured vocal performance as Rachel Okpisz's harmonizes with Green. Her hearty lilt offers an extra dynamic to Green's straight-shooting, smoky delivery. She memorably brings additional melodic layers to 'Driftwood' beside a stellar lead guitar performance, and her trade-offs with Green on 'Lit the Gasoline' are a highlight.
Green and the band bring infectious jam band energy to electric, shuffling tunes like 'Blood in the Water', 'Madness (Feel Your Love)', and 'Chrome', with room for lyrical genius. The middle tune offers a rare optimistic perspective on the ongoing pandemic. Where they're at their best, though, is in the innovation and evolution of their sound, like with the rollicking, smoke-laden blues of 'Pinetop', the fiddle-led singalong rock of their take on Springsteen's 'Atlantic City', and especially the horn-laden orchestration of 'Hermosillo'. The lattermost is so southwestern that it recalls fellow Tucson indie rockers, Calexico; here, the Craig Green Band could go head-to-head with them. They wrap things up with a nostalgic biographical snapshot with 'Easy', Green and Okpisz's warm vocal takes the centerpiece on a gentle-going rock ballad.
Words by: Jonathan Frahm