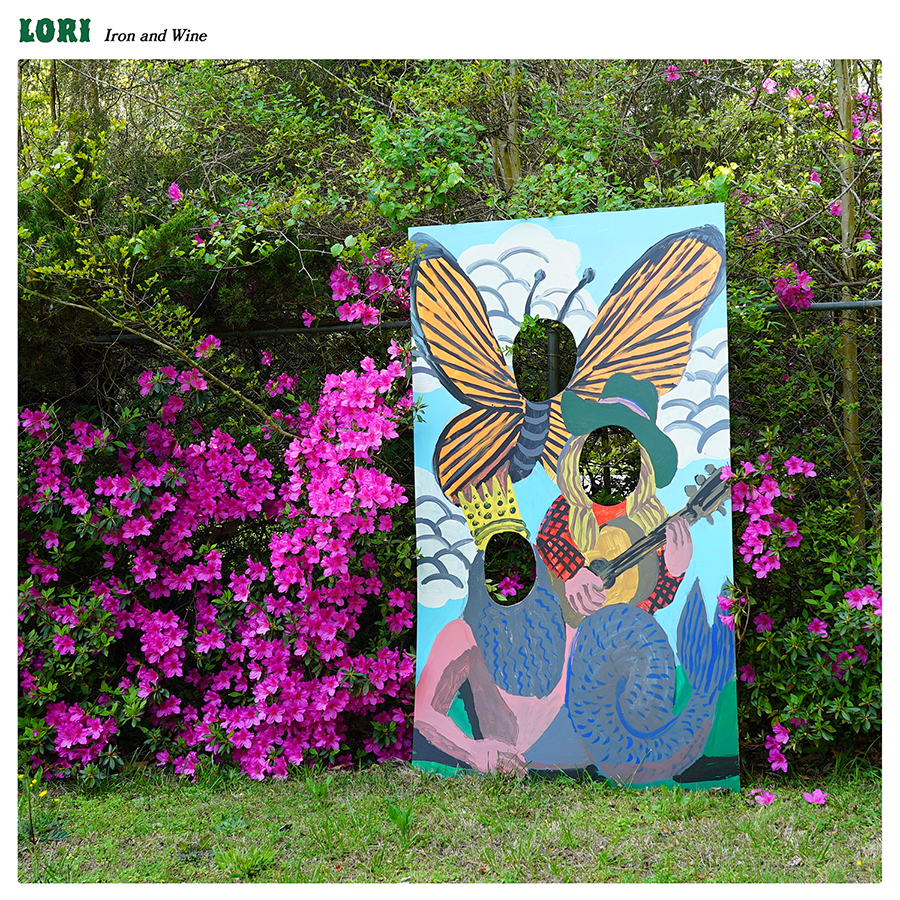 Being named after the senator that help bring down Richard Nixon in the year he was born, Samuel Ervin Beam has had a tough legacy, choosing to ignore it entirely by recording as Iron & Wine. Beam has released LORI, a collection of four songs by Lori McKenna whose recordings helped him through the darkest days of the pandemic. Along with Sima Cunningham and Macie Stewart from Finom (formerly known as Ohmme), they decamped to Sam Phillips Studios in Memphis. Over the course of three days, with Matt Ross-Spang producing, they have created something different and decidedly compelling. 
Taking a softer approach including mournful strings, Beam's take on 'Like Patsy Would' breaks your heart outlining the creative process. The guitar is gentle while the lyrics offer a sense of how difficult the craft can be, "I wanna pray like Jesus is list'nin'/ I wanna play like I'm made of strings on wood/ I wanna write it down like Hemingway, like it's the last damn thing I'll ever say/ And try to sing it like Patsy would." Rather than simply calling up all the ghosts, he finds a way to make the song all his own.
What could be a walk of shame, 'Halfway Home' serves as a call for self-understanding, along with a dose of self-kindness. Where McKenna sings the song with a loads of pride, Beam seems to be a bit more self-conscious, slightly gentler, "Looking for a savior/ He ain't gonna save you/ 
That's just what you think his eyes say/ Deep down you know/ That you're worth more than this." The power that gets put in that final line packs a wallop.
Investigating the capacity of survival, 'That's How You Know' features massed vocals that bring a depth that forge renewal. The arrangement is unbelievably powerful as Beam, Cunningham and Stewart recount the process of relearning how to live again. "When you're thankful that you ever/ Knew a love this strong/ When you finally find the courage/ To write this song/ That's how you know/ You're moving on." 
The arrangement for 'Shake' is a far cry from McKenna's organic approach. Beam takes the song into an incredible vocal laden and string driven world a million miles from the original, yet perhaps even more effective. While the power of love is strong, the power of the mind and its ability to frame things to make things somehow seem acceptable is unbelievable, especially as the song ends, "Don't leave me, it's all I hear myself say/ As you persuade me to throw the rest of my life away." 
The power of these four songs is undeniable, the performances of Iron & Wine on LORI are nothing short of incredible.