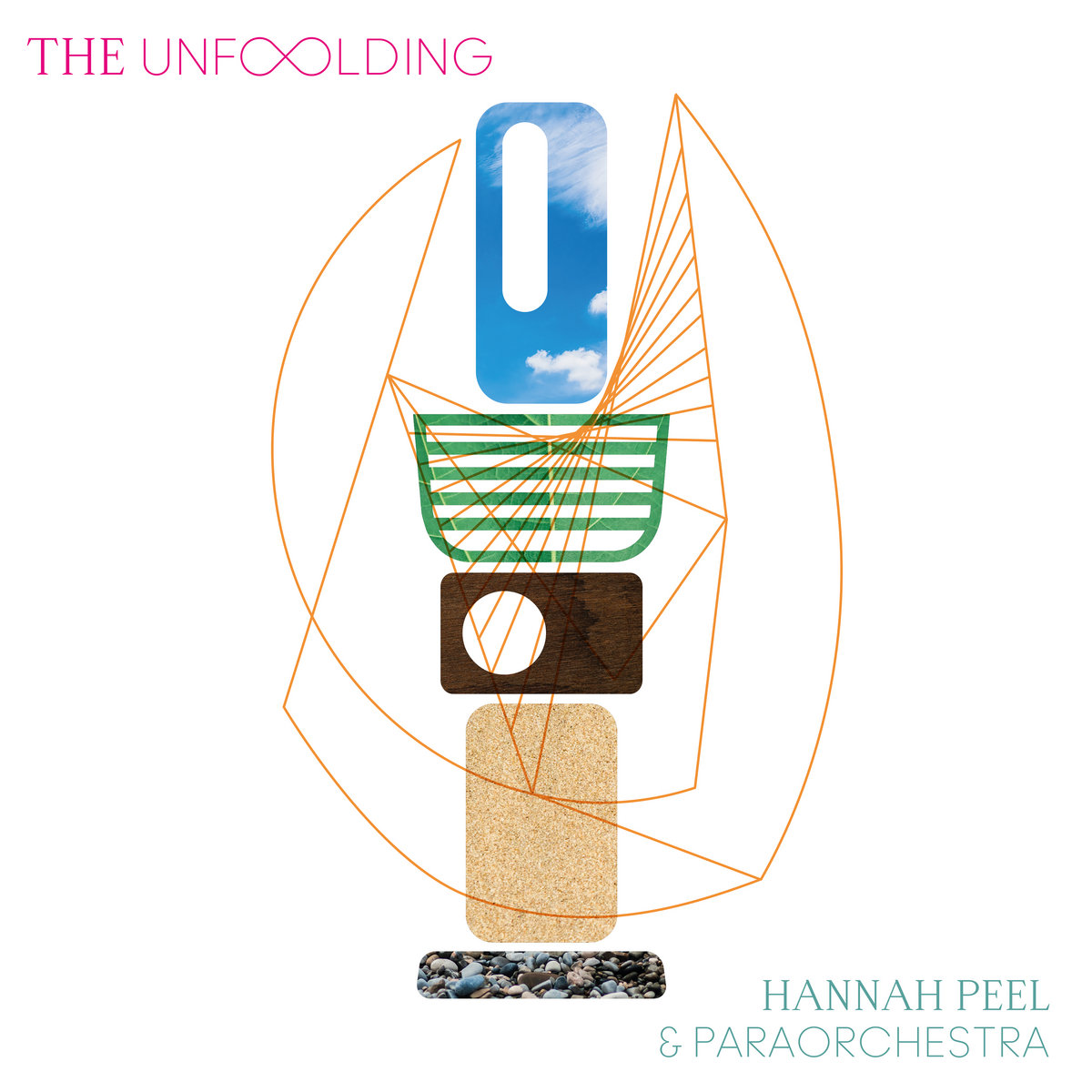 Combining Hannah Peel with Paraorchesta is one of those feats of attraction that cannot be denied, and The Unfolding, the fruits of their labour, is a masterpiece that defies genres. Peel began her career as something of a folk artist, although her first release in 2010, Rebox, was a collection of music box recordings of Soft Cell, New Order and The Cure. 2011 brought The Broken Wave which leaned into the land of folk. Yet each successive release has brought Peel into a clearer focus as someone who defies easy categorisation. 
The same might be said of Paraorchestra, an inclusive 14-piece ensemble of musicians who span communities of able-bodied musicians and people whose music is not defined by what they can and cannot do physically. Musically they play almost anything, which is why they have performed works by the likes of Philip Glass, Kraftwerk and Barry White.
For Peel the challenge was to create a work equal to their versatility and ability to inspire others. "I wanted to write them something that I felt was encompassing of who they are, and what they can achieve and what they bring to a show – which is this incredible energy and an incredible reminder of the human form and the human spirit." The Unfolding proves she was equal to the task.
Over the course of these nine pieces what unfolds is nothing less than an exploration in sound illustrating the nature of who we are as people, where we have come from and what we still can become. 'The Universe Before Matter' starts simply with sounds used as elemental building blocks. Little by little wordless vocals enter the mix while Peels synths colour the scene without taking over. Flutes and recorders establish the second half of the song, building a palette of sound that explores the landscape of what will become matter.
Paraorchestra thrives in creating the snarling framework of 'Wild Animal'. The drums illustrate an animal on the prowl, while double bass and bass clarinet establish a sense of mayhem in the offing. Playing out 'The Unfolding' there is a notion of sounds and textures being unfurled and transforming the spaces they touch along the way. Foreign and on edge, the piece takes on new shapes with the addition of vocals and bass clarinet. With the passage of time, shifts occur that move the song in the direction of something more spectral and positive. 
'If After Weeks of Early Sun' shines in on beams of bass drum, cello and double bass in a most jazzy milieu, fast paced and buoyant. Peeling back to percussion and strings before reenergising, one begins to realise these musicians are comfortable in virtually any element, no challenge seems to be beyond their talents. 
Perhaps the most stunning element of The Unfolding is the notion that there is nothing that Hannah Peel can't do and that Paraorchestra can't perform. If we are to measure, the only basis is through abilities and in that Hannah Peel and Paraorchesta form the perfect partnership on The Unfolding.