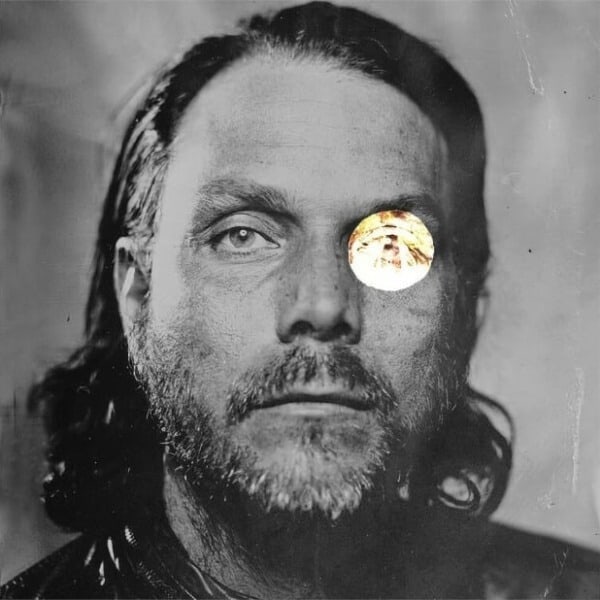 You have to play the hand you're dealt, and Simone Felice has played his cards despite a life that hasn't always been the way he'd have wanted it, which is what makes All The Bright Coins so fascinating. Having spent the last few years working as a writer and producer for an amazing array of talent including The Lumineers, Bat for Lashes, Jade Bird, even some conglomeration known as The Felice Brothers, the thought of creating another album of his own was the last thing on his mind. 
It's funny how things change. As Felice notes, "…one rainy morning I wrote 'Puppet,' a mainly autobiographical tune about the dark, empty, and farcical side of being an underground touring troubadour most of my adult life." 'Puppet' set things reeling and suddenly he was on a path he hadn't expected. Against a stark guitar he relates living in a world he couldn't control. The song features Kieran Hebner (better known as Four Tet) and vocal accompaniment from The Webb Sisters. Perhaps the most amazing track he's ever recorded, he leads into it with one of a number of poems that relate directly to the songs which follow.
While some may find Felice the poet to be a bit irritating, it is just another way that he looks back at the life he has lived. It's a life filled with moments that might have staggered most. He suffered a near fatal brain aneurysm at the age of 12 and was pronounced clinically dead. 2010 found him on tour in Europe where he suffered several blackouts that led of emergency open-heart surgery to rectify a childhood congenital disorder.
It comes as no surprise one of the things that Felice looks at is his own ending, 'No Tomorrows' takes a backward glance at his life in a questioning fashion. Amidst a world of sorrows, not to mention those more personal, he admits to being caught up in the sometimes-empty quest for fortune and fame. When he sings, "You know I've had the time of my life" we have to judge whether he really means what he's singing or if he's just trying to make us believe it.
One song he does want us to believe is 'Year Around the Sun'. Reflecting on the events that have changed us all, he offers, "I wrote this song on New Year's morning, 2021," says Felice, "I woke up feeling empty inside. Like an old cornhusk battered by the wind. I'm sure the whisky in my whisky the night before helped me arrive there." Acoustic guitar and piano highlight a song that looks back at the confusion we've had to embrace while holding it at arm's length. When he sings, "And how many tears can you hide in a smile/ that's what it means to be a child" the suggestion reveals how much we hide.
Simone Felice takes the time on All The Bright Coins to illustrate what he's lost and what he's found along the way. It's a fascinating look at a true artist.