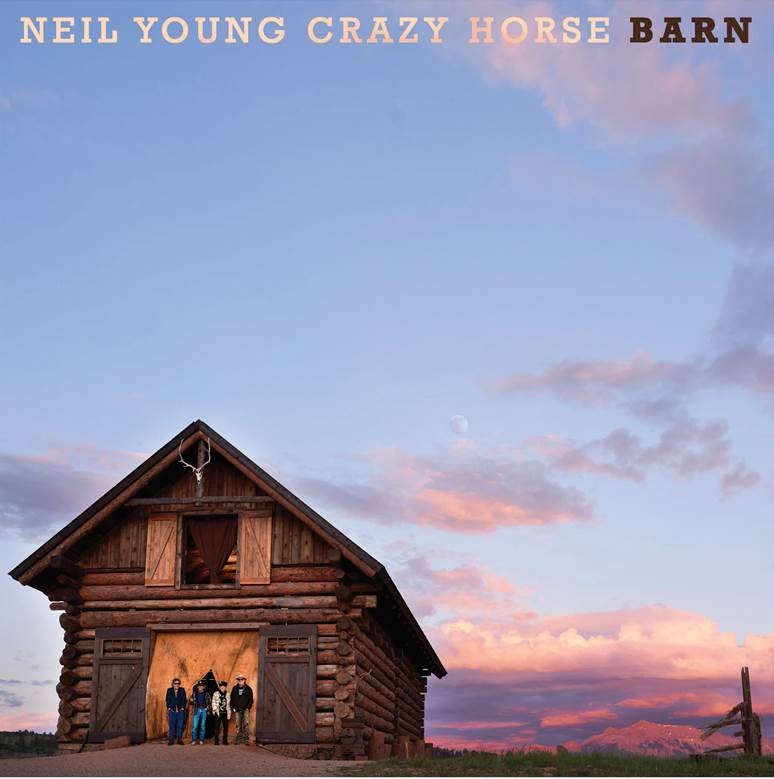 Neil Young has always felt at his best when he's playing rough and ready, and his best foils have always been Crazy Horse. Together they have created some of the most deceptively simple music, raw rock that captures a moment and Barn is no exception. Captured live in his, well barn, Young, along with Nils Lofgren, Billy Talbot and Ralph Molina provide a crash course in where they are some 50-plus years down the road.
Despite their mileage they still know how to rock with abandon, and they do so on 'Human Race'. Young plays with an intensity that carries the song. You can feel him seething as he sings, "Who's gonna tell/ The children of destiny/ That we didn't try/ To save the world for them." Anger burns through every note as he watches the world going on a path that simply doesn't make sense. The song takes you all the way back to the days of Everybody Knows This Is Nowhere.
Rarely has there been a guitarist who can do more with less than Young, his solos lack technically but channel emotions few can touch. 'Welcome Back' starts gently enough, yet as the song progresses his solos begin to take on more power to match the moment. Young looks at the world and wonders if there is hope, "Before the world has closed us in/We might still allow for changes to be made/ In the way of times right now/ And as we grow together." Young's power doesn't come from the speed of his notes, but from wringing every last bit of emotion from his guitar.
Young also knows how to be gentle, talking about things that matter most. 'Don't Forget Love' recalls the days of After The Goldrush, gently reminding listeners, "When you got no one you can confide in/ Don't forget love/ In every story there's a secret hidin'/ Don't forget love." Having never forgotten how to be tender, he can look at the world and still find reasons to keep going. 'Song of the Seasons' has the gentle vibe that reflects being part love song and part hope for humanity to finally find a way to get it right. 
But there is also the Young that looks back on his life in 'Heading West', as his family splits apart and he and his mother head for the west while his brother and father remain behind. Driven by Molina's drumming and Lofgren's rhythms the number fuels the flames of a young rocker, especially when his mother buys him his first guitar.
At 76, some will suggest that Young's better days are behind him. They will say that the myriad of archival recordings show there is nothing left in the tank. Yet, based on the evidence of Barn, the ever-mercurial Neil Young and Crazy Horse suggest that there is still plenty of life left in old boy and the old band. Long may they run.