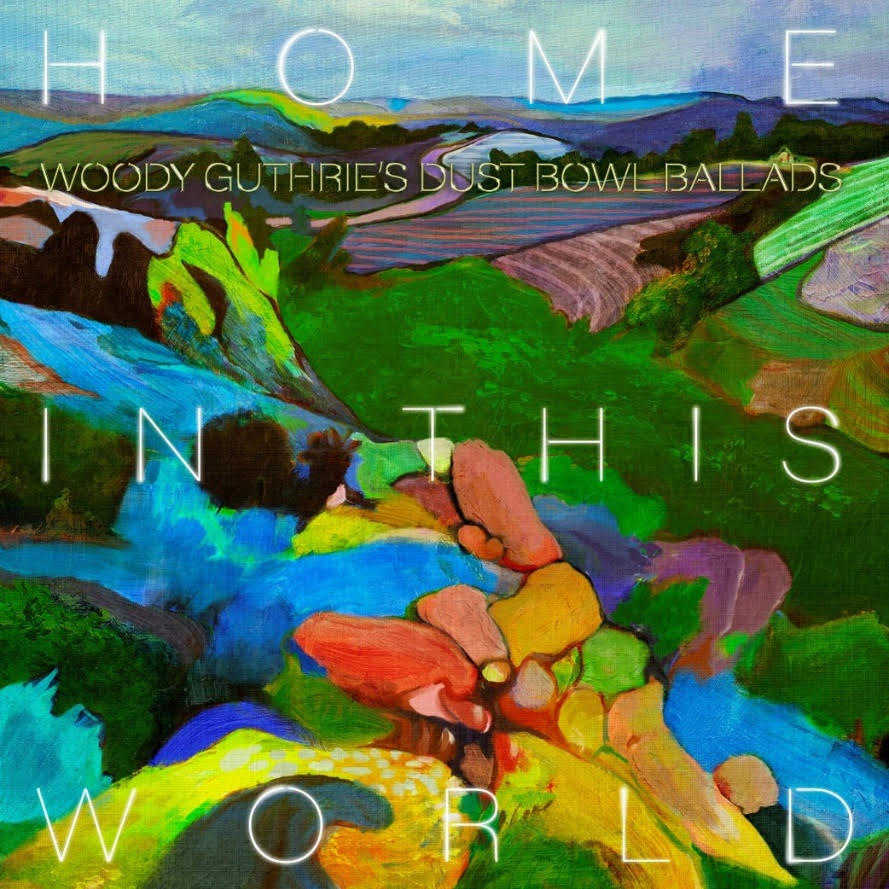 Folk icon Woody Guthrie's ground-breaking 1940 album 'Dust Bowl Ballads' has been reimagined by a cross-genre collective of artists selected by Randall Poster in a brand-new release as the record enters its eighty second year.  The ability to speak to topics such as climate change all these years later shows that the struggles of the 1940s that part-inspired the album originally are still just as relevant in 2021. An all-star cast has been assembled to bring one of Guthrie's finest works back into the public conscience. 
Shovels and Rope's harmonic tones and finger picking pay tribute to 'Dust Bowl Blues' with understated beauty to set the tone before Lost Dog Street Band move the collection to foot-stomping levels with their version of 'I Ain't Got No Home In This World Anymore'. 'Blowin' Down This Road''s defiant protestations are superbly covered by sibling duo Watkins Family Hour and John Paul White tackles Guthrie's 'Pretty Boy Floyd' with trademark ease that makes it seem like it could have come from his very own song book. 
Lee Ann Womack's take on the classic 'Dusty Old Dust' captures the story originally told by Guthrie to absolute perfection. Womack's country twang is a joy to hear on this version, one of the highlights of a beautiful collection.  Colter Wall covers 'Do Re Mi' in trademark style while Waxahatchee returns to her solo acoustic roots to bring us a uniquely beautiful version of 'Talkin' Dust Bowl Blues'. 
'Tom Joad' Parts 1 and 2 are taken by Chris Thile and Lillie Mae respectively before New Yorkers The Felice Brothers' leave you wanting more with their expert story telling on their version of 'The Great Dust Storm'.  The Secret Sisters' soulful take on 'Dust Can't Kill Me' moves us stylishly into the final part of the album with Swamp Dogg's version of 'Dust Bowl Refugee' continues in the same vein.
Mark Lanegan adds extra layers to 'Dust Pneumonia Blues' and it's only fitting that Oklahoma's own Parker Millsap brings the collection to an end with 'Vigilante Man', adding his own lyrics to bring things right up to date, including a commentary on George Floyd's murder.  This collection will do many things – reintroduce Guthrie's classic album, bring it to new ears, give some of the incredible talent on this tribute a whole new fan base and make you want to explore both the original's work and the back catalogues of all involved.
Sharing aligned missions, Home In This World is be released in partnership with Kiss The Ground, a non-profit on a mission to awaken people to the possibilities of regeneration and inspire participation in this movement through media, communications, education, workshops, immersive programming, and advocacy.