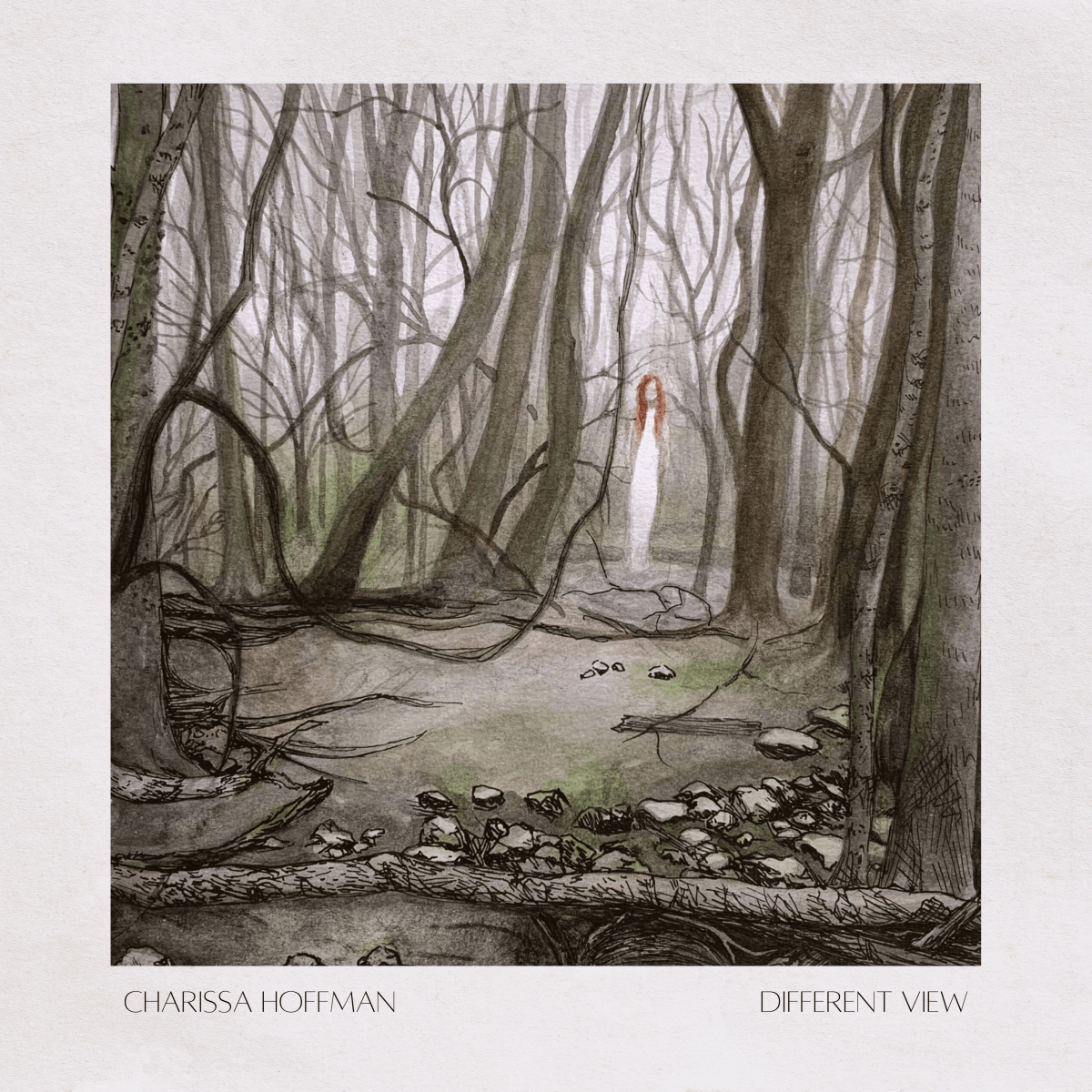 Charissa Hoffman has spent the last ten years on the edge of breaking into the public conscience. From punk rock house shows to bluegrass festivals and rock clubs, the sixth generation musician and first ukulele principal to be accepted to Berklee College of Music has put in the hours and the miles and everything has now come to fruition in the form of Different View, her stunning, self-produced debut EP. 
"As cliché as it is, the album centres around a painful, drawn-out breakup," Charissa says. "However, even as I watched that particular relationship crumble, I saw traces of the other losses in my life- the death of my grandmother, the fractured relationships in my extended family, the innocence we lose as we come of age, and of course, the collective trauma we've experienced during the COVID-19 pandemic. These songs are my way of stepping back and exploring those feelings as a whole, rather than zeroing in on any one situation."

It's this heartache that is at the centre of Different View and the beauty of these songs are in their attention to the detail of the topic. Rather than be an all-out bellowing of pain and suffering, the aching comes from the more subtle tearing of the heart, the reminders of people and places that crash into our minds without warning.
The ukulele, often a quirk of a backing band, is brought front and centre from its underdog status by Charissa to give the instrument a genuine legitimacy. This is a unique and powerful record held together by beautiful vocals and reflective music. 
'Knight Song', a song about watching someone you love making self-destructive choices, opens the EP and you're immediately struck by the ease in which Charissa picks her ukulele and adds the sweet vocals that have become her trademark. Title track 'Different View' enters the conscience like an autumn morning and builds to add more layers, building around the drum's beat.
'Weigh Him Down' brings to the fore thoughts of love and the anxiety and worries of burdening a partner while 'Compromise' speaks to those moments and places in our lives that mean so much to us and that feel delicate when sharing with someone else close to you. 'Goodbye' is a fitting finale to a gorgeous EP, perfection in its starry-eyed reflection. 
The comparisons to Joni Mitchell have never been stronger but this is a woman claiming her own space.