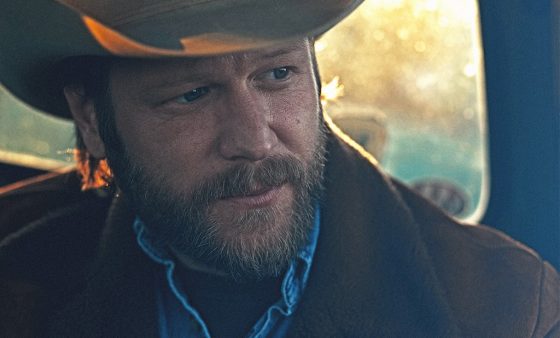 With a poet's eye for hardship and a string-band leader's ear for lush but focused arrangement, Freddy Parish's A Cold July in Tucson delivers a mix of lyrical brains and musical brawn that belies an artist releasing their debut. Parish most recent travels earmarks him as Arizona-by-way-of-Appalachia, but was well-traveled before cutting his teeth in the Tucson music scene for nearly a decade. It shows. His potently soft-spoken mix of country, folk, and bluegrass reflects an artist that has earned both his storytelling and musical chops the old-fashioned way: time spent on the road, at his craft.
The title track introduces us to Freddy's striking brand of Americana with a healthy gut-punch and one hell-of-a non sequitur; 'A Cold July in Tucson' uses intricate banjo and fiddle interplay to mimic the dumb-in-love dance of two people uprooting their separate lives to start something new together. Alas, just as dobro enters the mix, we realize something darker is brewing; the singer has been left partnerless and trying to pick up the pieces in a new place, alone.
The devastatingly anthemic 'Back Anywhere' doesn't let up either, buoyed by a slow burning rhythm section and wailing pedal steel. Chalking up life's losses as they roll by, down long dark highways, never to be seen again, it's the kind of track that could easily be found in favorite road-worn troubadour's catalog. Capturing that kind of broken-down feeling isn't possible without intimate knowledge of the kind of pain that too miles spent on blacktop brings knocking on your car door.
Parish's California country roots and Don Williams influence lean on the achingly beautiful 'The House Still Looks the Same'. An album standout, we find a man recounting the ways heartbreak can narrow our world to dark corners and dive bars, trying desperately to be reminded of what once was. But when the chorus hits? We see that lonesome doesn't always play fair, and find the singer still holding small spaces in his heart for the one that got away… just in case they find their way back home.
'Downstream' trades lamenting lost love for letting nature take its course and knowing that what goes around comes around. Backed by barrelhouse piano and a back beat that's itching for your favorite honky-tonk, Parish shows here that he can land body blows as well as he can take them. For good measure, there's plenty of hot guitar work to be had as well. If that's your thing, this is your track.
Finally, 'A Pale Blue' closes this fantastic set of five songs in understated but poignant fashion. With a high and lonesome soundscape to match the desert he now calls home, Parish's voice and his knack for character-driven storytelling shines here in particular, unearthing a short but sweet vignette of two once-were-lovers far from each other, unsure of how they got so far apart, but with no way to get back to who they once were together. The song ends with no answers, only the dusk that welcomes us all to try again in the coming light.
Writing sad songs that leave a listener feeling catharsis, feeling released from their own misfortune, is as much of a fine line as it is a fine art. It takes empathy and courage, tact and grit; competing ideologies at best. Most, the process in and of itself, is oxymoronic. It takes a special artist to climb that weird, wild mountain and to tell of their journey on the other side. If A Cold July in Tucson is any indication of where Freddy Parish is headed, I can't wait to see where he'll ascend next. You'll want to say you saw it coming, too.
Words by: Joey Frendo