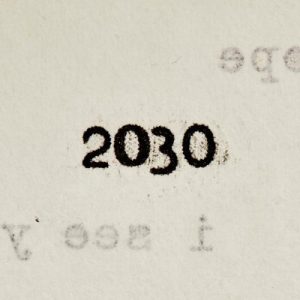 Scientists and international organisations have been raising the alarm that humans have only nine years left to prevent the climate crisis. We need to hurry up because there is no planet B. This significant date, 2030, appears in the title of the sophomore album of electro-folk supergroup Gone Gone Beyond. But despite the possible impending sense of doom, this collection of twelve songs doesn't conjure up catastrophic visions but rather a message of love and hope.
The band was formed by David Block, aka The Human Experience – a producer from NYC/Los Angeles who has collaborated with musicians and singer-songwriters from different sides of the world: Mel Semé (Cuba/Barcelona), Kat Factor (Santa Cruz) and Danny Musengo (Iowa/NYC) and introduced them to one another. Each member of this music family represents different styles and experiences. This diversity and dynamic is a key to Gone Gone Beyond's rich and mesmerising sound, blending folk, jazz, Americana, soul, electronic, and world music. Their debut LP Things Are Changing, released in 2019, included contributions from every member of the group, but always with Block as the common thread. This time, the spirit of collaboration determined the work on the second album and its final shape.
2030 opens with a perfect harmony of voices in 'Canyons', an ode to the past travellers to the mythical West. The melody envelops the listener like a warm summer breeze. 'Little Moon', with Danny and Kat on lead vocals, is a tender and magical love song. The dynamic of songs is constantly changing. The down-tempo ballads like 'Riptide' give way to energetic vibes of world music, Americana, and country in 'Rain Down' and 'Coast'. 'Lost in America' – a sort of road trip song about experiencing new life in America, is a tasteful mirage of guitar riffs topped Mel's vocals.
'Canyons' and 'A Better Way to Love' share the same lyrics but have totally different arrangements. Together they show the sonic range this band has. The first is strongly submerged in folk and Americana with strong female vocals; the second mixes male vocals, world music with electronica – plus that riff! This fusion is also present in 'Everything' (feat. Sean Rodman) where synths meet the banjo and violins. And towards the end of the LP there is the last single, the beautiful, atmospheric love song 'Another Earth' with windy fingerpicking guitars and Kat's airy lead vocals. The album's closer, the tender Marigold, mixes hope with a reminder of the ticking clock – "I hope I'll see you in the year 2030".
Before the pandemic took hold Gone Gone Beyond were creating an intimate music experience called The Lost Art of Listening. They weren't just regular gigs but also group discussions, breathing exercises, singing, and dancing to explore with the audience, a way to experience music and ourselves in a slower and more conscious way. Live shows may have been on hold, but 2030 cultivates this art. It is 46 minutes and 22 seconds of perfect neo-folk for these new times – full of diversity, meditative nature and messages of eco-awareness: telling us to be closer to ourselves, to others, and to the Earth.