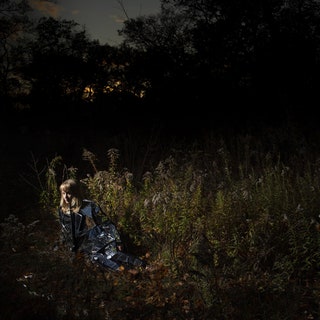 Nearly 15 years have passed since the actor Tamara Lindeman unveiled her musical project The Weather Station to the world. Now she returns with her first recordings since the self-titled effort back in 2017. To say it's been worth the wait would be the understatement of the year (and it's only February).
Ignorance is an album largely concerning climate change, Lindeman has stated that she has been influenced by reading books about the rising sea levels and mass-extinction events, saying that "it's so much worse than our culture wants to admit". This has been a gradual realisation to Lindeman, who tweeted back in 2019 that "if we don't start taking care of each other, we're going to destroy ourselves". As a touring musician, she understands the shadow her own carbon footprint casts across the world.
The album itself begins with drums, pianos and strings building slowly in the background. This introduces us to 'Robber', the latest single. Pulsating and urgent, like most of Ignorance, Lindeman sings of the robber never believing in you and that he just thinks of you as "two halves of the same piece, divided in two". The song collapses into a saxophone solo halfway through and it's as catchy as anything that'll be released this calendar year.
There is a shift in sound from previous releases with the more guitar-based introspective folk music making way for a more alternative pop sound, but it all feels like a natural evolution and fits Lindeman's songwriting like a glove. "I should really know better than to read the headlines" she croons on 'Atlantic', "why can't I just cover my eyes?". It's a particular highlight amongst many high peaks, with a melody that manages to sound both nostalgic and timeless.
"You were so afraid to try and pull apart, the endless rain you thought of as your heart" she sings on the Fleetwood Mac sounding 'Tried To Tell You'. 'I tried to wear the world like some kind of garment" she continues on 'Wear'. Ignorance is a release where every song has many quotable lyrics, ones that stay with you long after the music fades away. My own particular highlights include the piano ballad 'Trust', which puts me in mind of White Chalk era PJ Harvey – "bring me all the evidence, the basket of wild roses" – and the radio friendly gorgeousness of 'Parking Lot', the video of which has just been released.
Ignorance is a beautifully album about serious subject matters and never loses its shimmer or shine throughout. If earlier Weather Station albums allowed themselves to be background listening at times, this one makes you sit up and pay attention.