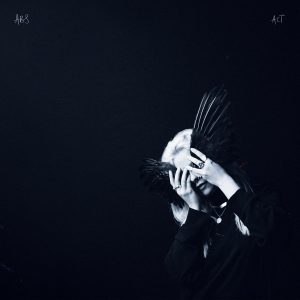 In 2015, the London-based artist Anna B Savage released a thoughtful and acclaimed EP and toured Europe with one Father John Misty. The intervening six years have clearly given her a lot of time to ponder and reflect on her life; many things to consider have also happened in the time. Her debut full-length album A Common Turn, then, is a proud endpoint for everything that's come before. It's why the 10 songs collected on it burn with insight and vulnerability. 
The instrumentation may be sparse but the production of William Doyle (East India Youth) lends it a fuller and darker hue. Much of the rushes of guitar are ominous and meaningful, even spiritual, depending on your susceptibility; often it recalls the tenderness that Laura Marling consistently conjures. Birds occupy the mind of Savage throughout, becoming a recurring motif: it's most notable on 'A Common Tern', where that titular bird offers a sense of hope and freedom after Savage leaves an abusive relationship. She's also never afraid to be rawly authentic and available when discussing her personal life in this way. 'Chelsea Hotel #3' – surely a nod, a follow-up to Leonard Cohen and his 'Chelsea Hotel #2' – describes vividly Savage's experiences with sexual pleasure, as does 'BedStuy'.
Savage's voice is extraordinary throughout. She warbles with aching vulnerability; her fulsome howls of pain and experience are truly felt. When live music is mostly impossible and we are all listening in the hushed environments of our own homes, Savage's connecting vocals are the perfect accompaniment for the setting. It's an easy comparison but it makes sense nonetheless: Savage's songwriting unravels intimate narratives similar to 2020's favourite daughter, Phoebe Bridgers; perhaps though, Savage's voice is stronger and more sonorous, more majestic in its delivery.
"I don't feel things as keenly as I used to," Savage sighs on the melancholic 'Corncrakes', the instruments fading completely to allow the words to sink fully in, and the listener can only be grateful that an immense songwriting talent such as hers was able to overcome this sentiment and find herself in music again. One hopes that we don't experience another absence of six years between records this time.