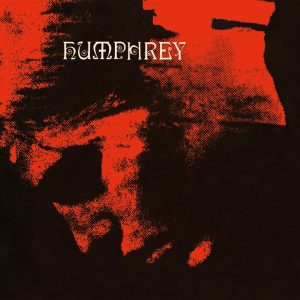 Recorded back in 1971 in a South Africa which was, at the time, ruled by Apartheid, Humphrey's self-titled album is wonderful surprise dug out from the archives by Notes on a Journey. Left in obscurity for almost half a century, what now emerges is a musically-confident celebration of the psychedelic hippy folk-rock of the 60s and 70s. Like their countryman Mannfred Mann, this husband-and-wife duo embody that optimism, enthusiasm, and willingness to experiment.
From the unpolished male harmonies dotted with the female lead's Nico-esque, high and reedy to low and earthy solo vocals you couldn't imagine this springing forth from any other era. The style swings in and out of jaunty 'Sweet Caroline' stompiness ('Shine Your Light'), or crooning sha-la-las and floaty "I love you"s ('Planet 43') and something closer to upbeat Monkees or Austin-Powers-friendly horn-section pop ('Make Sure You're Sure' and 'Seasons Change'). The tone shifts in and out of jangly, dark and Animals-ish ('Time To Change') but largely revels in wholesome arm-swaying sweetness, with the healthy and invigorating aural equivelant of an Alpen advert (particularly A-side closer 'In The Morning' and it's neat, side B opening counterpart 'Shine Your Light').
Alongside this sweetness, the forays into other sounds and unexpected instruments (the disco frantic strings of 'Nowhere World' or plinking kalimba in 'Down Down' for instance) turn up like treats from these accomplished musicians and highlight what a world of influences were being left unheard in the melting pot of South Africa right then. However, despite a good pop-rock hook or two and short running times, the occasional swirl of influences would maybe not have been enough to set the sound apart from its crowd. As the group went on to individual success, whether this album could have been a career-starter or just a sidenote, is not for us to say – just to enjoy!