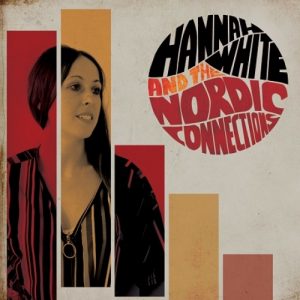 If Hannah White isn't a name that you know, this is now the time to educate yourself. I remember seeing her play in Tooting a few years ago when I went to support another artist and she stole the evening. Her eponymous record is the follow up to Elephant Eye, released in 2018 to much acclaim and came about after a phone call from a mutual friend. One live show and a brief meeting with the band later, the deal was sealed and this self-titled album is the result.
The album kicks off with slide guitar and Hannah's angelic voice. The track itself 'Never Get Along' about loving someone but knowing that there's no future together seems, on the surface, to be standard country fare. This is until you catch yourself still humming the melody a couple of hours later and realise it's buried itself into your mind. The band consist of five Norwegian musicians alongside her husband Keiron Marshall.
'City Beats' has garnered a lot of attention, after being debuted on BBC Radio 2 and featuring on Spotify's Very Nearly Nashville playlist. You can see why, as echoes of Sheryl Crow and Imelda May play out in the stop-start delivery. This is the most foot-tapping song on the album and an instant highlight of a strong set. This is followed by new single 'Pay Me a Compliment' which bruises and aches in true country fashion. It's easy to imagine overhearing this from a porch. It also manages to sound modern whilst also coming across a standard. It's not an easy trick to pull off, but this is such a talented band of musicians led by such a wonderful singer, it's done with both style and panache.
The emotional heartbeat of the album lays in 'My Father', sung in a way only a daughter could. My favourite track is the smoky and shimmering 'The Darkness' where White's vocals barely rise above a sultry whisper and the band accompany her in understated support.
This album was recorded, as all good albums are, in a bread factory in Bergen and all songs were recorded as live. The current crisis we're living through robs us of the opportunity to hear these songs in their true setting for now, but that just allows the anticipation to build for when we'll be able to.