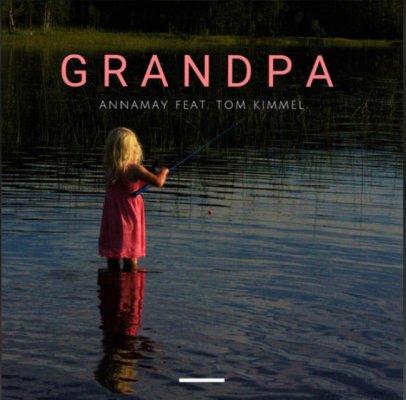 Oftentimes, the power of folk music lies in its apparent simplicity. Traditional folk isn't necessarily revered for its groundbreaking melodies or fanciful chord progressions, but for the stories that they tell. Swedish singer-songwriter and engineer Annamay's latest single is an example of prime folk; armed only with vocals and guitar, the plaintive tune touches hearts with its straight-shooting message.
'Grandpa' is, as its name suggests, an ode to Annamay's grandfather who recently passed away. In loving dedication, the artist reflects on time spent with her loved one, what she's learned from him, and how she misses him. A mournful work of beauty, its melancholy is one that most of us can relate to. Even if that isn't the case, though, Annamay's heart-rending performance of the song is enough to strike a chord with anyone.
Follow Annamay's Bandlink to access the song via Spotify, iTunes, and Apple Music.
Words by: Jonathan Frahm