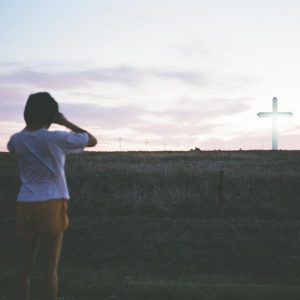 Craig Finn is a master of the short story. In three and half minutes he can tell you more than most people tell you in a lifetime. On I Need A New War, Finn concludes a trilogy of music that began with 2015's Faith In The Future and 2017's We All Want The Same Things. "Thematically, this was the third group of songs that I had written about smaller moments," Finn said about the album. "People trying to stay afloat in modern times, attempting to find connection, achieving tiny triumphs and frustrating let downs in their day to day lives."
The songs don't feature the wide screen moments of The Hold Steady. Instead his solo pieces are smaller pieces about the folks you see everyday, people trying to rise above the mundane, struggling to get by in a world that doesn't make sense anymore because everything seems to be moving too fast. 'Carmen Isn't Coming In Today' tells of a woman who dreams of driving away rather than into the office and comes home to a guy who's never going to change.
The names of the characters may not have changed, but the circumstances have. "Broke into the Biltmore, got a couple of handles, drifted back to the darkness, lit a few candles," Finn sings on 'Grant At Galena'. The song deals with a man living in the dark because he hasn't paid the power bill. Just like Grant, he's hoping for a new chance to show his worth. Life has gotten harder for many of his characters.
Using the same musicians from the last two discs, producer/multi-instrumentalist Josh Kaufmann, along with Joe Russo and D. James Goodwin, Finn is still able to get call on an array of musical palettes including the doo-wop of 'Indications', where backing vocals by Annie Nero and Cassandra Jenkins help sell this song where the one persons success is compared with the lack of word from an old friend.
Listening to Craig Finn's I Need A New War is one more chance to peer into a world of people trying to keep their heads above water, even if the water isn't where they want to be. It's another opportunity to hear a master storyteller working with characters and the realities we all face.
[bandcamp width=100% height=120 album=1229791640 size=large bgcol=ffffff linkcol=0687f5 tracklist=false artwork=small]