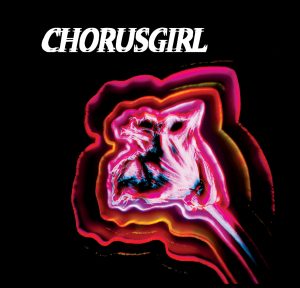 Soccer Mommy; Bad Parents; Dream Wife; Adult Mom; Girlpool; Boygenius; And now Silvi Wersing's 80s-infused band, Chorusgirl. It's a list with all the ingredients for one hell of an angsty family reunion, and Chorusgirl find themselves one of a wave of rising indie bands with (literally) household names.
While these bands are by no means identical, they are all a little punk-y, mostly female-fronted, and driven by a confessional clarity quick to win listeners' hearts. The question for Chorusgirl is, 'How do you stand out from the pack when so many of your musical siblings cast such long shadows?' The answer their second album, Shimmer and Spin, seems to proffer is, 'have fun with it.'
For a band with a Riot Grrrl reference in their Twitter handle, the album boasts a disarmingly jaunty cluster of songs. Standout indie pop track 'No Goodbye' is toe-tapping, catchy and makes a striking impression that the album opener, 'In Dreams', doesn't quite muster. Where 'No Goodbye' is cheeky and fun, with Smithsy riffs and a flighty, playful melody, 'In Dreams' seems a little more serious. Opening with a reverb-heavy guitar intro that could have come straight from The XX's first album, the track is arty and polite and proves bit of a false introduction to Shimmer and Spin – a Joy Division song in a New Order album.
By the mid-album track 'Demon Baby' the tone has shifted notably, and a hefty '80s influence shines through. With decorative synth sounds, dominant snare hits, and cheesy guitar riffs, the track could have appeared on the soundtrack of a John Hughes film, in a good way, and bounces with ease. Wersing opens with "You lost your nerve somewhere on the Northern line," and though it's an intriguing line, the song goes on to pull at lyrics that don't quite sound authentic – "I could stick it out or I could leave town, get a job in a regional museum/ But if you love me that would be painful." The sugary melody risks relegating Wersing's voice to fulfil the pedestrian implication of Chorusgirl's name, and the album's impressive versatility starts to run the risk of diluting the band's sonic identity into amorphous indie mulch.
But where 'Demon Baby' feels a touch trite, the scintillating 'Stuck' is blisteringly interesting. The song starts simple and mysterious on the guitar and growing to a distorted cacophony around short bitter lyrical stabs. The song has that reckless feel of saying something you know you'll later regret, possibly after one too many drinks, and Wersing's voice shows its best side, still understated but backed up by a powerful emotion: "You lay heavy claim to my heart/I don't understand what we are". As the final chorus clatters in, more voices join with reckless anger, and when Wersing rips into the song's climax ("Stuck for all time"), she lives up to the 'Riot Grrrl' shoutout. It rings of honesty and is the sort of track you put back on as soon as it's over, showing what Chorusgirl are capable of when Wersing pushes her emotions to centre stage.
Words: Zander Sharp