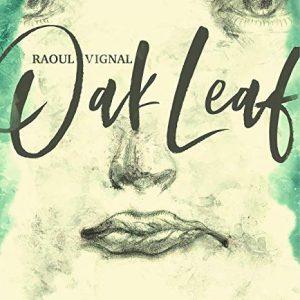 After spending a few years in Berlin, honing his art and putting it in practice by busking in front of cafés, it feels like Raoul Vignal is now reaping the benefits of his effort. His second output in two years, Oak Leaf, is a confident and reassuring piece of art, in which he solidifies his musical signature.
Although not divergent from his debut, The Silver Veil, Oak Leaf takes advantage of better recording equipment and experience, and more nuanced arrangements (with some jazz-y sparkle, as in 'No Faith'). One of the album's most upfront songs, 'I Have Sinned', testifies to the expressive strength and precision of the record, with its psych-Americana collective riff.
In terms of songwriting, there is also something going on in Raoul's trajectory, as the emotional charge in 'Blue Raven' was, arguably, not present in The Silver Veil. In his restless naturalism, there is now more of Nick Talbot than of Nick Drake (the bipartite 'The Waves' suite). The feeling is that he is becoming more and more confident in storytelling, be it the explicit ('Pepa's Eyes') or the implicit ('I Might') type.
The overall impression of Oak Leaf is that of the product of an accomplished artist, even at his relatively young age. This is the biggest reward of his long years of preparatory work, which now puts him in a comfortable spot from an artistic point of view – but hopefully not too comfortable.
Words: Lorenzo Righetto