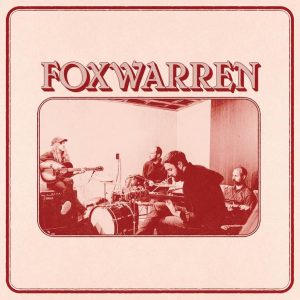 In the release of Andy Shauf's side-band debut album, nearly a decade in the making, there is much of The Party's deserved success. The style of the record is very much in the vein of Andy's solo release, again a blend of Elliott Smith's attitude and vocal style and a taste for 70s songwriting and arrangements (Randy Newman being a personal hero for the Canadian).
Foxwarren is a nice compendium to The Party, in the sense that all those who were left enchanted by that record will likely appreciate this new one. There are some more "self-standing" instrument themes, like the sparkling guitar riff in 'Fall Into A Dream' or the motoric arrangement of 'Everything Apart', where Andy peeks into a slightly more modern, "experimental" songwriting style.
The Party had a revivalist style and it was a record that clearly was produced and created by a single mind. Despite not being cutting-edge avant-garde or the best song Andy's written, 'Everything Apart' promises, instead, possible fruitful interactions with other creative minds.
In general, all the songs probably lack the conceptual allure of The Party's almost cinematic setting, or even the melodic clarity of Andy's previous songs. So Foxwarren represents a sort of B-side collection to his solo record, and maybe also a way to close a very relevant artistic period.
Words: Lorenzo Righetto