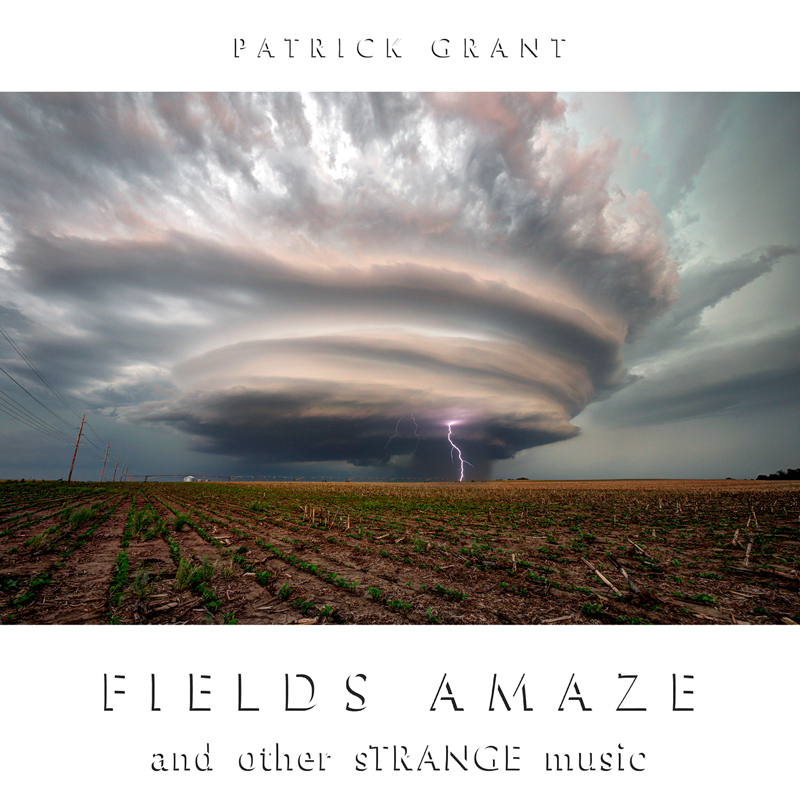 As lengthy a title as it may be, Patrick Grant's FIELDS AMAZE and other sTRANGE music lives up to it in a multifarious blend of ways. First and foremost, the nine tracks of which the album is comprised are, indeed, strange, although not necessarily in a bad way. Offbeat, yes, but with atmospheric tidings well-serving to the realms within which the Detroit-born, New York-based composer draws his musical experience and inspirations from. It's an off-kilter, captivating grab bag of sound derived from several different sides of instrumental music. Where baroque masterworks hold a distinctive grasp on proceedings in one way, classic denotations and indie progressivism take the reins elsewhere.
Otherwise, the album serves its title name by means of matter-of-factness. FIELDS AMAZE alone is Grant's first album, re-released for its 20th anniversary this year. The remainder of the title serves homage to the album's original label, sTRANGE music, which Grant founded to publish the compositions on back in 1998. It's the first earmark in Grant's history as an off-the-wall composer, progressively tying in each of his very individualistic musical styles into a somehow cohesive amalgam of sonic wonders.
To say the least, this isn't an album that is pop in the slightest. It's a collection of studious compositions that will amaze some and confound others, with most of Grant's audience perhaps falling somewhere between both extremes. It's multi-sided and meticulously-crafted work. In its own lane, it's even rather brilliant. The original album nor the three "lost" tracks of which this release are comprised are by and large not for everyone. For those who can appreciate the workings of a deeply creative mind at the moment it first reached full bloom, there's a lot to work with here. Grant's intricate, rhythmic compositions continue to baffle and inspire, even a couple of decades down the road.
Words by: Jonathan Frahm (@jfrahm_)