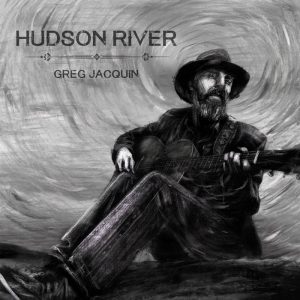 Like many artists, Greg Jacquin's musical origins are steeped in family history. Growing up in Tarrytown, Jacquin was first exposed to the likes of the Beatles and Cat Stevens alongside his grandparents. As a result, he took on his stepfather's guitar and learned it well enough to begin making music in high school and through the 1990s. It wasn't long thereafter that he becomes a father himself, picking up a career in law enforcement to help keep food on the table and a roof over his family's heads.
However, all great things come to an end and that includes Jacquin's respectable career in the law enforcement field. Following retirement, however, he's been able to prove that it's never too late to pick up music again. These days, you'll find Jacquin playing alongside the likes of singer-songwriter and pianist Paul Griffin, as well as guitarist Rich Berta. Together, they form an inimitable trio with a knack for making luscious Americana music evocative of both an era of folk gone by, and one that is just beginning.
Hudson River might be an independent project, but it sure doesn't sound like it. The EP is sold by its opulent production—there are no instances of poor sound quality here. A strong mastering is a grand blessing here, too, all considering that the music that Jacquin and the crew are composing here is astoundingly rich. Swirling with a jubilant collective of strings, Jacquin and his band truly soar across the six tracks that decorate their new EP.
Jacquin isn't only joined by Berta and Griffin, either. Trumpet, cello, violin, bass, and a whole swath of backing vocals help to complete the ensemble that our New York-based troubadour has brought together here. Altogether, too, they really pack a full-on folk punch. Every song is an emotionally stirring wonder wherein—perhaps not too unlike Stevens or Young—Jacquin easily compels his listeners with through both his stories and the way that he tells them through song.
[bandcamp width=100% height=120 album=158491060 size=large bgcol=ffffff linkcol=0687f5 tracklist=false artwork=small]