Sporting a name that was the first thing that popped Laura Marling's goddaughter's head, LUMP is rapidly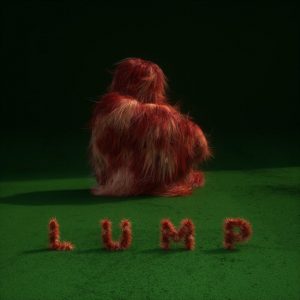 becoming a behemoth. Pairing the Mercury prize-winning producer, founder of both Tunng and Throws, Mike Lindsay with Grammy-nominated and Brit award-winner Marling came from a serendipitous moment. Admirers of each others work for years, their meeting at a bowling alley inside the O2 after Marling opened for Neil Young in 2016, quickly evolved into something more.
Lindsay had a set of music based on a blend of atmospheric guitars, synths, drums and flutes. Into the mix, Marling added lyrics and an unworldly set of voices, creating a celestial choir. Like much of Lindsay's work, it is both bizarre and compelling in equal doses. It doesn't fit easily into any box, resisting attempts to be pigeonholed. 'Rolling Thunder' is one example. Right in the middle the music stops and Hannah Peel's lone trombone takes over. It's akin to a similar moment in Tunng's Soup, where the fragile guitar tune halts, "Soup" is shouted by the band and this gentle piece morps into a folky version of heavy metal.
The final track, 'LUMP is a Product (credits)' is exactly that, Marling reeling off the credits for this briefest of LPs (it clocks in at just 32 minutes). Regardless of the time frame, this is a compelling disc. One listen to Marling singing "Anytime" from 'Late To The Flight' confirms that. Each of the eight anytimes that she sings builds harmonies exquisitely with those that have gone before.
At times there seems to be a hesitation to reveal too much about their plans for the future beyond a brief eight days of touring to support the LP. After the release of the first single, 'Curse of the Contemporary', LUMP went out of their way to say nothing about the song, other than letting Esteban Diacono speak about the video.
Despite, or perhaps because of all the uncertainty, we should just revel in the moment. Whatever that moment is, we are left with LUMP, a concept, an album, a band, and a video beast. Enjoy it for what it is, a fruitful pairing of two dedicated musicians who are creating for the sheer joy of it!