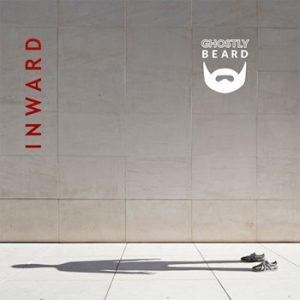 Ghostly Beard exists to make a statement. How can you get any more folk than that?
Like Americana duo Newspoke, not much more is known about Ghostly Beard beyond his music and his moniker. Artists that decide to produce their music anonymously are presented with their own set of challenges to navigate, of course. This might be especially so in the social media age, where tabloid presses at a fever pitch and rabid fans around the world are beyond eager to find out just what it is Beyonce had to eat between breakfast and lunch on March 28, 2001.
Artists like Ghostly Beard, then, are the antithesis to the image-based world society all-too-excitedly clings to in our digital age. It's a gutsy move, but one that has paid off for the rising progressive artist. The buzz surrounding his rise in acclaim as an anonymous entity contributing his art to the world for its value alone has given him some leeway he may not have otherwise had in a crowded indie market. Looking Inward, all of the proceeds from off of his brand new album will go to MusiCounts, a Canadian charity benefiting children in need of a musical education.
So, his heart is definitely in the right place, but what about the music at the center of this artist's entire mystique? In a phrase, it lives up to its name. The strummy folk and rock sounds at the center of Inward are both as introspectively creative as the album's title suggests. The name Ghostly Beard amounts to something more than a quirky name to sheath an identity into, as well, as it becomes an identity all its own.
By 60s psychedelia standards, it may not come across as psychedelic as Ghostly Beard infers in the album's "progressive rock" descriptor. Although, his music still fits that bill well enough. Airily rich production values marry a decidedly melodic focus, Ghostly Beard's vocal quality tenderly applying itself to the mid-tempo selection of songs with a decided subtlety with each step. Despite the anonymous nature of his outfit, the good ol' Beard comes across as a sweetheart with his delivery, with just enough musical innovation tossed in along the way to keep his vibe mystifying.
Inward uses makes a lot of old-school tricks new again, like with the multiple tracks of guitar layered across sections of songs. Beard's own vibey vocal delivery keeps with a Donovan-esque train of thought that may have gone into developing the dreamy soft rock that this album encapsulates so well. At the risk of losing fame to his own name, this artist has decidedly used the Ghostly Beard moniker to set all sights on a decidedly great selection of tunes that benefit an even better cause.