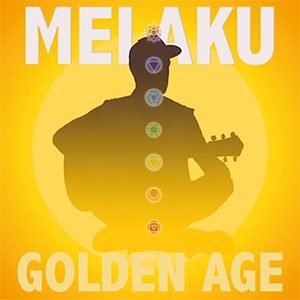 At the start, it's easy to pass up on Melaku. It's at first glance that he just seems like another singer-songwriter whose self-funded, produced, and released his debut EP for all of three people to entertain. Although, this is a classic case of "don't judge a book by its cover" more than anything else. The story that's inside is far more captivating than anyone may suspect, and the music that flows through this story is just as quick to ensnare.
Melaku was born listening to the greats, from Marvin Gaye to the Temptations, to the Beach Boys and America. He can thank his parents for the wide spectrum of musical influences growing up just like he can thank them for letting him convert their basement into his first studio, where he began making his first recordings at just 13. One college degree, one songwriting contract, and one spiritual awakening atop a mountain in Montana later, and Melaku is where he is today—writing, playing, recording, and releasing his own music on his own terms.
For all that it's worth, life has come full-circle for this artist. He isn't entering the musical world out of the blue, even though it may seem that way to all of those who are just reading his name in this article for the first time or something similar. Though it's all self-produced, Melaku himself is self-aware. The end result of all of these decades of artistry culminating in his heart is something imbued with genuine soul—a singer-songwriter who relates everything that he's about to his listeners within seconds after he starts performing.
Golden Age is then, kind-of, a renaissance for Melaku. Having the ability to express himself to a broader audience than ever for the first time has its benefits, like the aforementioned element of surprise. Better yet, though, the artist is able to showcase his chameleonesque ability to wrap himself around a song with the same attention to sentiment, regardless of what that sentiment is. The key to being a great storyteller is to make that story personal, and this young troubadour does just that as he expertly, soulfully lends himself to every tune he's written.
Melaku doesn't do saccharine, and he doesn't ramble either. This newfound roots artist finds himself somewhere on the strummy side of pop, invoking elements of R&B, soft rock, and folk into his music like it's nobody's business. And it isn't. Golden Age is the culmination of Melaku's life stories all being threaded together up until this point, and it's only in being able to convey his story to his audience that he expertly relates to theirs. With a deluxe version already announced, there'll be plenty more of Melaku's Golden Age to go around. Although, with what we have today, we're already set for one great ride with the artist.