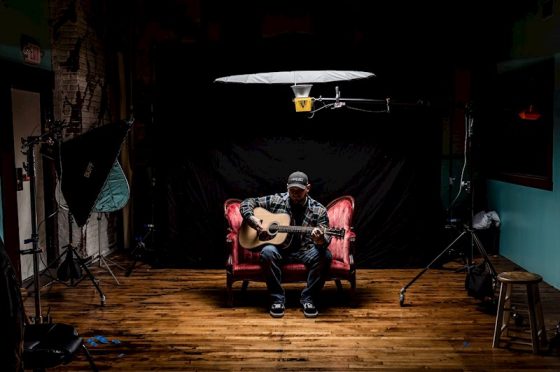 Folk music has always provided a bastion for aching slices of real-life tales to be digested by a greater audience. In this sense, it's always been 'street music', wherein troubadours brought their stories near and far for all ears to hear. As time has gone on and our roots music has become more reflective of contemporary life, it should be even less-so surprising that folk could have such a successful convergence with a gritty, true-to-life urban setting as it does with the work of Ferentz and the Felons. Yet, it does provide a cool jumping board for listeners to leap from, straight into frontman Zak Ferentz's story and the captivating music that comes from it.
"All of my music is inspired by my life, real situations that made me who I am," says Ferentz. "From watching my parents battle drug addiction to running the streets to earn a living, this is a story about urban America that is best described as 'folk from the streets.'"
The titular 'Hudson County' is a song reflective of this story, as explained by Ferentz above, and it is as evocative as one might come to expect following this preface. Marrying professional video production with Ferentz's searing vocal delivery and the backup of his impeccable folk-rock outlet of a band, the end result is a moving setpiece that will get its audience talking—and likely invested in the remainder of Ferentz's work, as well.