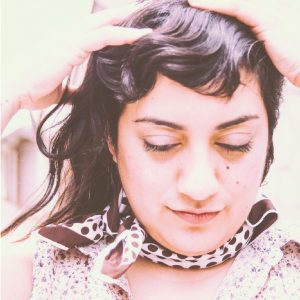 On her third album, the much-travelled Canadian singer/songwriter Winona Wilde continues to redefine the image of the troubadour, documenting her life and observing the world with both biting wit and heartbreaking honesty.
However, what is revealed in the music tells only part of the story. A child of Iraqi parents, she was born Noosa Al-Sarraj and became infatuated with playing classical music on piano at a young age. At the same time, her country music-loving nanny planted the seeds for her future devotion to artists like John Prine, Hank Williams and Loretta Lynn, and by her teens she discovered a natural ability to write songs in a similar style.
Indeed, the unvarnished beauty of Wasted Time captures a wide range of emotions, from the aching "Pincushion Soldier," to the ironic "Chick Singer," and the infectiously twangy title track. It's all part of Al-Sarraj's musical philosophy of "trying to strike a balance between freaking people out and speaking directly to their hearts."
But mostly, Wasted Time displays Al-Sarraj's commitment to making country music that sounds both old and new… and looking good while doing it. Winona Wilde is an artist we need to hear, now more than ever.
Words by: Jason Schneider