Justin Vernon is an alchemist, plain and simple. From collaborating with Kanye West to deciding to combine the talents of The Staves with those of yMusic at the Eau Clairs Festival in 2016, he hears things others don't. Thanks to The Way Is Read listeners finally get to see what the buzz was all about. To say that the combination of a New York chamber orchestral with three vocalists from Watford is magical is almost too easy. But there is no other way to describe how all these talented people were able to harness this album in a single day of recording!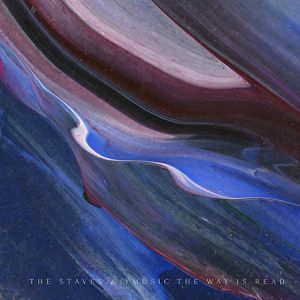 The massed voices of The Staves open with an a cappella reading of Hopeless that sounds anything but. 'Take Me Home' has all the earmarks of modern classical music, yet The Staves initially wordless voices take the track to another level before they finally ask, "Could you take me home?" 'Trouble On My Mind' is a far gentler piece, with The Staves singing, "I hear it all the time, trouble on my mind once again." Violin and viola provide a simple, sympathetic backing.
An exclusively yMusic track, 'Bladed Stance', offers a peek into the rest of the album, blending more modern sounding classical musical, swirling and unwinding, before the flute enters and the vocals begin to modify the track in a more southing approach before closing with The Staves blended vocals.
Perhaps one of the most successful tracks is 'Silent Side', with the refrain, "Your are my silent side" combining with sweet, compelling strings. Using a beat that could almost be an itch being scratched by a hind leg, 'Year of The Dog' does an admirable job of finding a musical accompaniment for man's best friend.
Musically, yMusic suggest 'Courting Is A Pleasure' may be somewhat less pleasurable process than The Staves singing would have one believe. It's as if there is always a suggestion of pain on the fringes. 'All The Times You Prayed' is perhaps the closest the disc comes to a track that would find its way on any Staves album. More folky in origin its beauty comes from the integrating both sets of musicians' strengths into a coherent whole.
The fluttering of clarinets provides a bed for the musicality of The Staves voices on 'Sprig of Thyme'. Closing with ;The Way Is Read', the voices of Emily, Jessica and Camilla steal the show from yMusic as their lines provide a burst of final beauty that the musical bed lacks.
The Way Is Read, while not totally successful, provides an amazing glimpse into a world of music and musicians who are always ready to push the boundaries of their craft in an attempt to find beauty in moments where art forms merge.
Words: Bob Fish