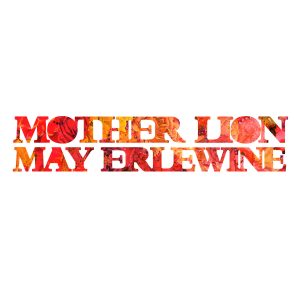 "Her songs show a very real connection and concern with everyday folk." Lifted from the first paragraph of May Erlewine's Facebook biography, this is the singular, wholesome truth that sits at the center of the Michigan artist's entire portfolio. Her music has a heart that connects with others' hearts. It's one that has been continuously conscious of the human condition and how it reacts to the ebb and flow of our everchanging world. She's given a voice to everyday folk in artistically recognizing her place on our planet Earth as one, and we are all elevated together for it.
Her name might be recognized internationally, but any Michigander will tell you that she's at the top rung of artists that they pride themselves in calling one of their home-state girls. Her latest record, Mother Lion, is reflective in this in the staff she's brought on to help bring it to life. Members of Ann Arbor outlet Vulfpeck comprise her band (drummer Theo Katzman, bassist Joe Dart, and pianist Woody Goss) while acclaimed producer Tyler Duncan (Michelle Chamuel, Ella Riot) helps bring it all together.
The ending, everlasting result is a refreshingly vibrant addition to Erlewine's discography. She's always had an innate knack for speaking to the masses in any way they see fit to process it. Yet, as her relatable voice melds with crisp, modern, and eclectic production, we've come to a place where we realize that the artist is still coming up with ways to surprise us while touching our hearts even 10 solo albums in. Utterly empathetic and chockful of heart-tugging imagery, Mother Lion is an empowering hand to guide you headfirst in a bold new direction as much as it is a warm embrace to cry into and be told everything is going to be okay whenever the world gets you down.