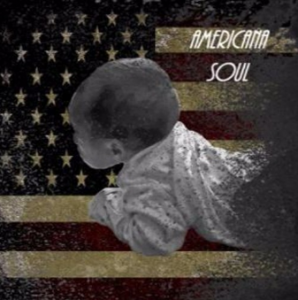 At its heart, Americana is a celebration of all of the music that establishes itself as an American foundation. That may be why the genre has since moved on past its "alt. country" etymological roots, given that that description wouldn't be enough to describe the broad encompassment of influences and ideals that its since adopted. While the movement might be best acknowledged as derivative of country, bluegrass, and folk, more recently, artists have been shedding light on the rock, soul, jazz, and even hip-hop bases that some Americana tunes could be steeped in.
In 2017, the American Epic Sessions helped introduce us to this idea. It was a project where an artist such as Nas stood on equal footing with the likes of The Avett Brothers and Willie Nelson, helping to embrace all of what the Americana genre can stand for and envelop. Completely independent rising stars, Demetrius N Vince, ride this trend forward, celebrating Americana with as broad of a selection of influences as Stevie Wonder and Alex Clare.
There's an earthen quality to the songs present on Demetrius N Vince's debut album, Americana Soul, that caters to both the "traditional" qualities of the genre and more of the "ground-breaking" soulful influences that have been luckily pervading the movement as of late. This much is evident in the LP's title track, which fuses bluesy riffs and a hip-hop backbeat with acoustic instrumentation.
This vibe continues into the remainder of the album with style, and it's all perhaps especially relevant on the social commentary provided in "Slave". It can't be ignored: Americana Soul re-introduces a blackness to the genre's roots that has always been there but has often been ignored. Peering back into American history, it won't take long to find a black musician associated with any of its most celebrated genres as a pioneer. They're following in the footsteps of the likes of Rhiannon Giddens and Leyla McCalla in those regards, and in doing so, fully celebrate the individuality and unity that Americana as a movement can bring.
Words by: Jonathan Frahm