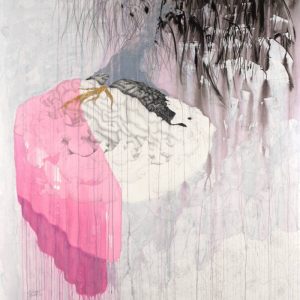 A growing trend of the modern folk music era has been albums wildly introspective in their craft to the point that their aural cosmetics are best described as something that has strayed far into the realm of melodic experimentation. We see it in acts like Bon Iver and James Blake rather blatantly, especially in more recent projects like 22, A Million, and have further seen it culminate into the pop-rock scene rather readily with bands more akin to alt-j as well. In all of its layered experimental instrumentation, it isn't hard to hear why this burgeoning scene hasn't been for anyone just as well as it's easy to see why people would be driven to it.
All in all, it's an acquired taste, but one that can't be critically denied for its brilliant craftsmanship by anyone even partially serious about reviewing music. The next to take up this hypnotic experimental folk torch comes from Appomatox, Virginia in the form of January Zero, a four-piece outlet consisting of Gareth Phillips (guitar, vocals, piano, synth), Dan Piccolo (drums), Jim Roll (organs), and Noelle Beverly (vocals). The collective focus on songs written and deliver primarily by Phillips, though the remaining three do their thing well in fulfilling his respective vision.
It's all something very "Belle & Sebastian in outer space" on their debut album The Long Radio Silence. Clearly experimental as it may be, there tends to be more of an obvious melody and structure to much of Phillips's work as opposed to the aforementioned craft of Justin Vernon. Nevertheless, Phillips persists with something hushed and blatantly off the beaten path, and the end result is something still very much a part of our ever-expanding world of folk music, but perhaps less obviously so in its multiple layers of ethereal soundbites to take in and let settle.
Altogether, The Long Radio Silence carries itself with a diligence that most albums don't. Despite the sonic endeavors it strives for being so far from Okkervil River, one can't help but compare it to the ambition that Sheff put on display all the way back in '04 with Black Sheep Boy. The Long Radio Silence is similarly contemplative and oddly compelling, and we're looking forward to more output from Phillips and his group as time goes on.
Words by: Jonathan Frahm