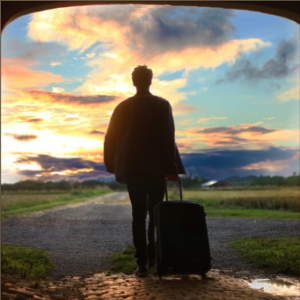 Folk and rock singers have strummed their way through this common theme through eras come and gone for so long that it's become a timeless sentiment: the working class are underprivileged at best and oppressed at worst. Such has been the life lead by Ivan Beecroft, a Melbourne-centered singer-songwriter whose experiences in unsafe work conditions as a steel worker have fueled his artistic moxie. He encapsulates the idea of a modern age troubadour to a tee in the sense that he isn't afraid to raise his arm up in protest in the context of what he's singing, and he won't back down from depicting the darkness of our world for what it is.
In the context of "Believe", Beecroft interprets this darkness in the form of desperation for a love gone awry. As he sings, he yearns for the one that he loves regardless of the plight that has obstructed their relationship. He frames his situation as bittersweet and utterly relatable, and set against an incensed mix of Doors and Nirvana-esque influence (indeed), this comes across as even that much more of the intriguing scorcher to lay one's ears upon and stay with for a while.
For more information on Beecroft, visit his blog!
Words by: Jonathan Frahm