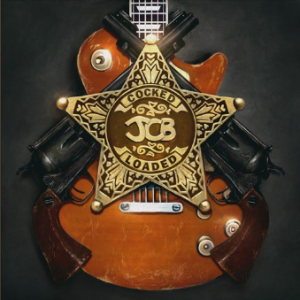 Long past are the days of the outlaw, or so it had seemed. The country and Southern rock music scene have seen a revival of that respective subset of the genres recently, characterized by bluesier, grittier, and altogether more substantive than some. We've seen it crop up in artists like Chris Stapleton and Blackberry Smoke, and now we're seeing it come straight out of Cincinnati with the Jay Clark Band.
Their latest single, "The River", showcases vocals from featured artist Adam Cunningham. Speaking of Stapleton, Cunningham has chops similar to the soaring country star as he attacks this performance with raw precision and resonance. He, along with Tania Hancheroff and Jay Clark himself, join forces for a compelling shared vocal across a song that trades itself off between ascending, darkly croons and gravelly, rock-edged aural tackling.
It's a compelling rendition of the country and Southern rock scenes respectively and in authentic form, and most certainly a song worth listening to. If you like what you hear and want to check out more, keep an eye on the Jay Clark Band's official website!
Words by: Jonathan Frahm