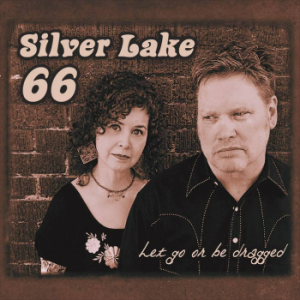 Those not indoctrinated might not realize that the alternative country soundscapes of Americana initially found their roots in the windy city of Chicago, but that they were. Continuing the tradition of down-home sounds emitting from metropolitan staples comes Portland, OR's own Silver Lake 66. Based on the influences of legacy acts like Lucinda Williams and The Band, the duo consisting of Maria Francis and Jeff Overbo rely heavily upon traditional staples of country and folk music to get the job done. A hushed, soulful organ, a windswept dobro—these two are the real deal, and it's their sweet harmonies that mesh the entirety of their sound together.
It took overcoming health issues in the midst of many a travel for the two to join up with some fellow musicians for jam seshes at The Barn at the edge of Portland, but it was in those moments of overcoming adversity that Francis and Overbo truly founded the sound that they were searching for together before developing their band. They follow a vocally-driven roots rock sound evocative of many other popular groups of the modern folk era, from Shovels & Rope to Shakey Graves & Esme Patterson, and do so with a vested pride that elevates them to very nearly the level of those aforementioned megatons straight out of the gate.
It's hard to believe that these seasoned musician's first effort just so happens to be the one on our review table today: 2017's Let go or be dragged. Yet, here we are, turning out a critique on a couple of new artists whose first release feels utterly professional. Should the Americana scene be kind to them—and it should—it is not the most controversial idea that we will see Francis and Overbo rise to the occasion with a charting single or album sometime in the future.
For more information on the band, including where to purchase Let go or be dragged, visit their Bandcamp page!
Words by: Jonathan Frahm