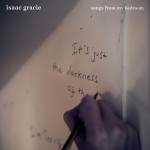 Isaac Gracie – Songs from My Bedroom EP
Gracie has had everyone in the music industry in a bit of a tizz. Scavengers, I hear you say? Well, there's certainly something here to devour. 'Terrified' displays a young songwriter, heart on sleeve, gently, passionately, with a nod to his hero Jeff Buckley, singing from the depths of his bedroom. It's very good. More than being stunning it marks him as a talent to watch, there is no doubt. The rest of the EP further depicts his ample ability to craft a memorable pop song. Already. At 21. It's not far from very, very special. Much more to come. Watch this space…
___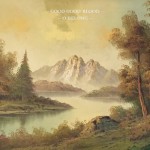 Good Good Blood – The Lend
The hushed tones of folk act Good Good Blood deserve attention for the sweet track 'The Lend', taken from new record O Belong. It's sparse, has a slow charm reminiscent of Bon Iver, and its repetitive guitar line is familiar like streams of traffic going in and out of a city. That familiarity creates a sense of warmth and the way the song builds and unfolds before dropping away to sound as it did at the start is delightful. Give it a listen, you cannot go wrong!
___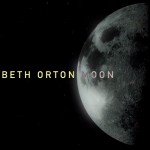 Beth Orton – Moon
Orton is notorious for taking her time between albums and this is no different. 'Moon' comes after a four-year break since Sugaring Season, and her voice is as distinctive as ever. Childbirth and relocation to America have had their impact and Orton has returned with a denser and more electronic sound than before (bar work with The Chemical Brothers). Working with Fuck Buttons' Andrew Hung has clearly shaped this sound. While not her best work ever it lends to a curiosity for forthcoming Kidsticks that needs to be satisfied.
___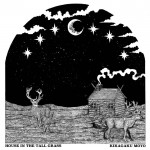 Kikagaku Moyo – Kogarashi
The wistful summery folk psychedelia of 'Kogarashi' is repetitive and delicately uplifting. This is the first track taken from the band's forthcoming long player House in The Tall Grass. This Japanese quintet of long haired dreamers sounds like shades of George Harrison, Nick Drake and classic summer folk. It certainly leaves the door open to explore the album next month, and at this time of year it isn't hard to picture oneself slipping away into endless summer dreams accompanied by these sounds of Japan.
___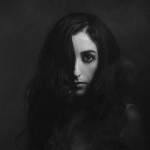 Marissa Nadler – Janie in Love
Nadler is back with a first slice of her own pop folk world that was so stunningly defined on her last record July. This is rather picking up the torch and carrying on where she left off, as she weaves a web to capture all manner of hearts. In fact, it's a little like she has a tractor beam and at the flick of that switch she has you, held by her voice, consuming you with her songs. Magic once again!