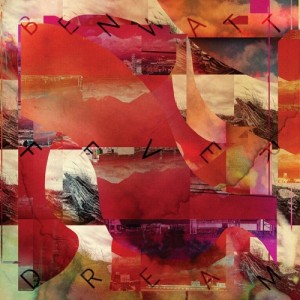 Somewhere in the netherworld between folk, rock and jazz, Ben Watt's Fever Dream paints pictures using more oils than watercolors. Watt's resulting images have a sharp focus, while catering less to current trends than some of his work with Everything But The Girl. The intensity of Watt's Fever Dream has created an intensely personal work illustrating the flames of relationships as they burn into one's heart.
A darker affair than his previous LP, Hendra, Fever Dream examines the world of relationships – some less than successful. Album opener 'Gradually' trades in the changes that take place between two people over time, changes that challenge relationships, "Are we not who we used to be? Has something about our love now changed gradually?"
The snap of the drum on 'Never Goes Away' movingly counterpoints the wistful lyrics, propelling the song, keeping it from wallowing in sadness. The bridge between choruses of 'Running With The Front Runners' offers subtle moments where Butler's guitar and Watt's keyboards come together from opposite angles forming an almost perfect counterpoint. Anyone who's ever been in love can relate Watt's sentiment on 'Between Two Fires', "Everyone has limits from the start. Finding what they are is the tricky part."
Part of the genius in this album is its simplicity, putting a tight band in a single room and recording it live. Again and again, Bernard Butler's guitar provides the perfect foil to Watt's lyricism, providing the grit to counterbalance the sweet. Rex Horan from Laura Marling's band handles the double bass, while Martin Ditcham of Talk Talk ably fills the drum chair. While the recording process is simple, the music the band has created is complex.
Watt is a renaissance man, having penned two books, worked as a record producer, club owner, record label owner, DJ, and half of the now defunct award-winning duo Everything But The Girl, is truly back in his element making music. That the music is of such high caliber is a testament to the power of the music and his power in finding the perfect people to record it.
Words: Bob Fish