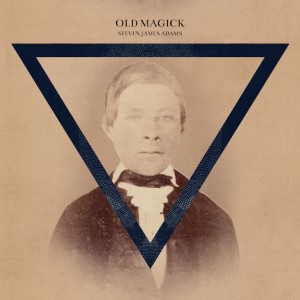 After making his debut solo album House Music in his living room, this follow-up sees Steven James Adams join forces with producer Dan Michaelson. Michaelson's 2014 Distance was a minor classic, a break-up record with a luxuriant sound that swathed listeners, and his clean, spare treatment is a fine foil here.
The producer's influence is strong on slower songs like 'Ideas', where Adams reaches out, near desperation, to a former lover or 'Modern Options' which contains the wonderful refrain: "You won't know how far you can push it/if you still haven't pushed it as far as you can".
Ex-Broken Family Band frontman Adams is an insightful lyricist, pulling back layers, side-stepping worthiness with self-deprecating humour. Old Magick opens with bouncy anthem 'Togetherness' which peers under the veneer of tolerance ("You can care for our kids/clean our old people's home/build the places where we live/but leave us alone") in an empathetic rallying cry. The track defines the album – signposted by a 'More Togetherness' reprise half-way through.
The spotlight shines further inwards on 'Kings Of The Back Of The Bus' where Adams bemoans middle-age mediocrity, singing: "We were the kings of the back of the bus and now it's just massage music in yer house" to a lolloping guitar twang. Later on, he has a pop at nailed-down spirituality over a motorik beat on 'The Golden Bow'.
Lasting just 32 minutes, Old Magick doesn't outstay it's welcome but leaves enough of a mark to send you delving into Adams' back catalogue to see what you might've missed. Fans of perceptive songwriters like King Creosote and Badly Drawn Boy should check out this fine introduction to an underrated artist.
Pete Bate
@petebate