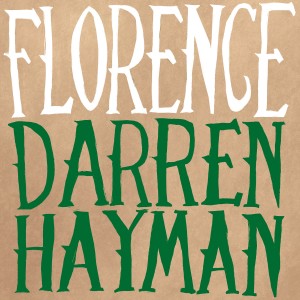 Darren Hayman decamped to (you guessed it) Florence to record this charming collection which, surprisingly for such a prolific writer, is his first strictly solo album, finding him home alone in his hosts' Firenze flat.
Opener 'Nuns Run The Apothecary' locates the album's sense of place as Hayman recounts the directions to the apartment, near an apothecary with painted walls and a cathedral which has a side line in leather bags and shoes. "Treat our home/like your home," he is reassured. It's a place of warmth, security and retreat underlined with dreamy guitars and plaintive vocals. The album was laid down last winter and the gentle folk of 'From The Square To The Hill' captures beautifully the "the nothing between Christmas and New Year", making it a must-add to all discerning Yuletide 2015 indie-folk playlists.
But, as you'd expect from the ex-Hefner frontman, it's not all candles and cosy fireplaces. 'Break Up With Him' finds him imploring a former lover to ditch their new partner, offering to send a parachute or tandem to aid an escape. The theme continues with 'Didn't I Say Don't Fall In Love With Him' where Hayman pokes fun at the new beau who's "chewing gum when there aren't no gum".
Elsewhere, 'When You're Lonely, Don't Be' brashly rejects the allure of youth ("bruises that fade quickly in the sun") before melting into a heart-tugging chorus. It's another song which quietly fanfares Hayman's well-honed experience in allowing simple melodies to repeat until they take up residence in your head.
An ode to the shop assistant who dispatches his records, 'Post Office Girl', describes the smitten singer's "warm smile amongst all these cold racist frowns" with his "own fragile stickers posted all over me."
They're delightful images on this modest but endearing album which shows that, after 15 years, Hayman has his feet on the ground but can still paint the stars.
Pete Bate
@petebate