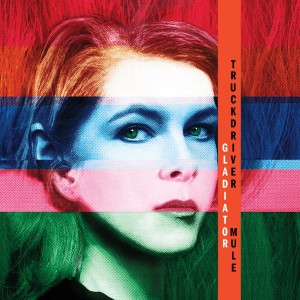 When it comes to versatility, it's hard to beat out a tried and true, dedicated career artist like Neko Case. Wherein her 1997 debut release, The Virginian, would indicate that she was another strong inclusion to the blooming alt-country showcase that was so popular at the time, her subsequent efforts would peel back the layers on this esteemed singer-songwriter to reveal so much more. Her luscious, windswept, and darkly compositions have gone on to become some of the most revered from within the indie bubble and beyond, and rightly so.
Here entire solo discography so far is now up for purchase in the form of Truckdriver, Gladiator, Mule, a complete vinyl box set which is comprised of her initial eight releases: The Virginian (1997), Furnace Room Lullaby (2000), Canadian Amp (2001), Blacklisted (2002), The Tigers Have Spoken (2004), Fox Confessor Brings the Flood (2006), Middle Cyclone (2009), and The Worse Things Get, the Harder I Fight, the Harder I Fight, the More I Love You (2013).
The boxset's title is a call-back to a large portion of her career, wherein she was performing all of the jobs associated with a touring act, from performer, to driver, to manager, booker, and so on. This reveals a strong portion of what Case is all about, maintaining that a real rocker's attitude and lifestyle does not quite mix with glamour and pop-produced fame. This attitude is not better encapsulated in anything else other than her music, wherein she rises from her honkytonk roots to become a fully-fledged "noir country" artist unlike any other initially in her lane.
For the ardent Neko Case fan, and for the zealous collector of quality music on vinyl, there has never been a more encompassing compilation out there. There are no signs that this truck driver, gladiator, and mule is going anywhere soon, but in between latest releases, this boxset poses as great a reason as any to take one, broad look back on the road travelled thus far.
Words: Jonathan Frahm