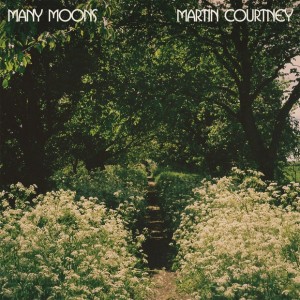 By rights, Martin Courtney's debut solo album is four months too late. Many Moons is the sort of record that soundtracks a perfect summer road trip – soft-top down, open roads, scenery unrolling before your eyes.
The Real Estate frontman doesn't depart massively from his band's wistful indie rock but adds an extra sugar coat that harks back to The Byrds and Big Star with lush harmonies and strings never far around the next corner.
That's not to say Many Moons is a nostalgic re-tread. There's a feeling of freshness and immediacy that runs through these 10 tracks with sweet acoustic and electric guitars bolted to robust bass and ride-cymbal led drums.
Figure 8-era Elliott Smith fans will swoon to the melodies and "aaaaahhhh" background vocals on 'Little Blue' and 'Vestiges' which finds Courtney reminiscing on "Springs and Falls long gone". A more obvious anchor is Glasgow indie-godfathers Teenage Fanclub. 'Northern Highway' could've been a hidden track on their Songs From Northern Britain album while 'Asleep' has a hazy, lazy TF feel and a gorgeous sunrise of a chorus.
Perhaps the defining moment of the record is the instrumental title track. Staying the right side of a line which, once crossed, could've become the backing bed for a 70s Hoseasons Holidays advert, its soaring flute and Telecaster-twang swoop over strings without any fear of irony.
It's that carefree attitude and purity of focus that make Many Moons one of the most pleasant surprises of 2015.
Words: Pete Bate
@petebate